Crackley Hall Take U10 Primary Football Tournament With A Super Speedy Golden Goal
21 Sep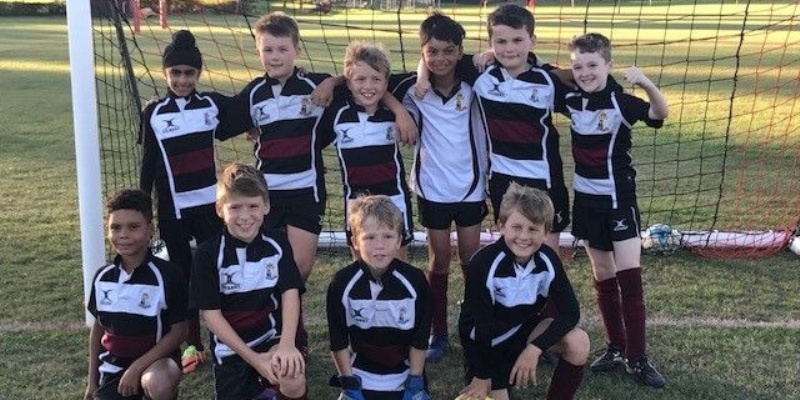 On Monday 17 September Crackley Hall took part in Princethorpe College's U10 Primary Football Tournament. The event was well attended with ten teams taking part in glorious autumn sunshine out on the playing fields.
Crackley were drawn in a tough pool so if they wanted to progress to the final they had to get off to a good start. Their first match was against the previous tournament winners, The Revel. Playing 12-minute games, one way, the boys started solidly, passing the ball fluidly and won well 4-0. A two minute break and Crackley were back on the field, this time against The Croft. It was another fast paced match and again the boys won 4-0.
The third match was against St John's Priory and Crackley continued to pass the ball superbly, they won that match 3-0. One more win would see them through to the final. In a tough match against Our Lady's the boys had to battle hard, with Mr Duigan shouting encouragement from the side-lines they won 2-0.
As pool winners they played Cawston Grange in the final. In an evenly matched game the two teams were locked 0-0 at the end of normal time. The match went to 'golden goal' and Archie claimed the victory for Crackley Hall with a super speedy successful shot just 17 seconds in.
Commenting on the tournament Mr Duigan said, "Crackley Hall played superbly. They scored 14 goals in all and did not concede any. It was an excellent team performance from defence through to attack. A great team win for the boys."
Playing for Crackley hall were: Archie Robinson, Fintan McGrory, Henry Fox, Jimmy Loftus, Conor Horan, Zac Rose, Aryan Mehta, Oliver Camargo-Jones, Alex Vaughan and Avar Khatkar.
Taking part in the tournament this year were teams from Crackley Hall School, Crescent School, The Croft Prep School, St John's Priory School, Cawston Grange Primary School, Our Lady's Catholic Primary School, St Peter's Catholic Primary School, St Augustine's Catholic Primary School, The Revel Church of England Primary School and St Mary's Catholic Primary School.