2020-2021 Student Roles Of Office Announced
18 Sep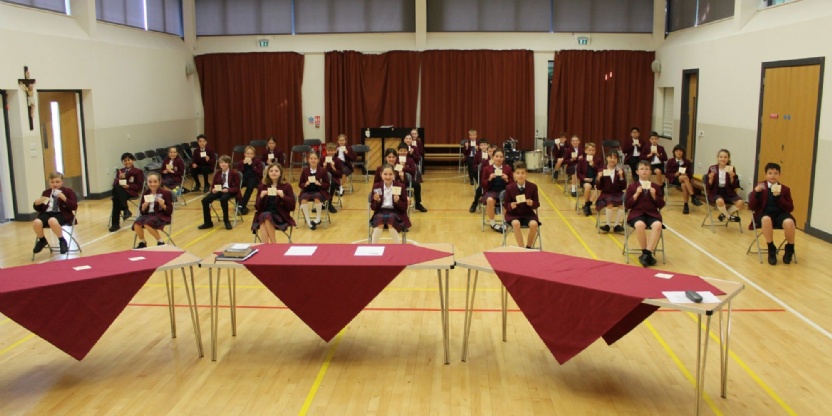 Junior 6 excitedly, and a little nervously, gathered together in the school hall this morning to hear Headmaster, Mr Duigan, reveal the 2020-2021 Student Roles Of Office.
In a special assembly, recorded for parents, who due to social distancing restrictions were unfortunately unable to attend, the new Captains and Stewards were presented with their badges of office.
Mr Duigan spoke about the importance of the responsibilities and encouraged pupils to rise to the challenge of their new roles.
Crackley Hall School looks forward to working with Junior 6 and has no doubt they will be excellent leaders and role models for the younger pupils at the school.
Congratulations to them all.
Appointed this year are:
Head Boy – Thomas
Head Girl – Anabel
Deputy Head Boy – Noah
Deputy Head Girl – Amelia
Jupiter House Captain – Sam
Mars House Captain – Woody
Saturn House Captain – Finlay
Venus House Captain – Lily
RE Captain – Helayna
Student Council Captains - Isabel and Caythan
Music Captain – Jasper
Performing Arts Captain – Scarlett
Library Captain – Millie
Library Vice Captain – Niamh
Boys Sport Captain – Maxwell
Boys Sports Vice Captain – Freddie
Girls Sports Captain – Rosa
Girls Sports Vice Captain – Maria