Filming Four Nativities Was Fantastic Fun
11 Dec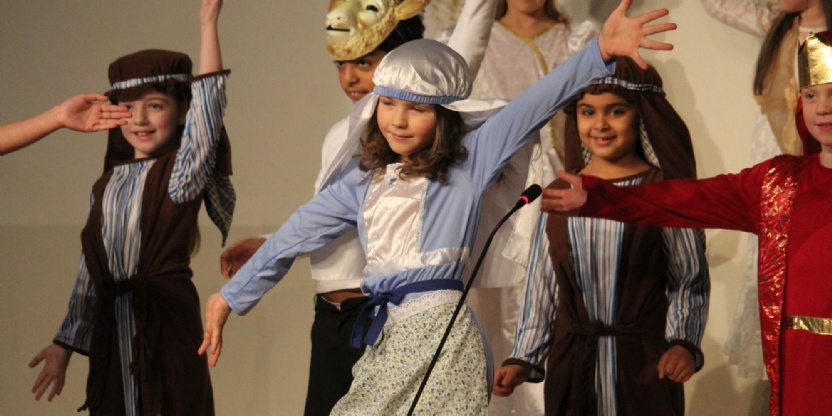 What fun the children had yesterday filming the nativity plays and we can't wait to share the finished films with parents.
This year Nursery performed 'A Bundle of Joy', a story of about Grumble, a very grumpy donkey. The children really enjoyed learning all the songs and dances that help tell the story of the birth of Jesus and Grumble's realisation that life isn't so bad after all.
Reception's nativity was 'The Angel Who Nearly Missed It All' and the children put on an excellent show. The angel chorus really did rehearse for hours to be ready to spread the joyous news and we met a whole host of familiar characters as we followed Late Angel's dash to join in the fun.
Junior 1 performed Noisy Nativity, filled full of songs, actions and plenty of excitement, as the story unfolded the children discovered that Christmas is not just about presents. It was a lively retelling of the story of Jesus' birth.
Junior 2's nativity was 'It's A Miracle', and it was a story of wow and wonder. Set in heaven and on earth (the playground) it captured all the beauty and wonder of the true Christmas story.
Filming took place in the school hall and also this year out on location – in a real stable (the outside classroom) and even included a real pony! You can't get more magical than that!
We couldn't resist sharing a few photos to give you a sneak peek of their wonderful productions.
A huge well done to all!