Reception's Big Garden Birdwatch
08 Feb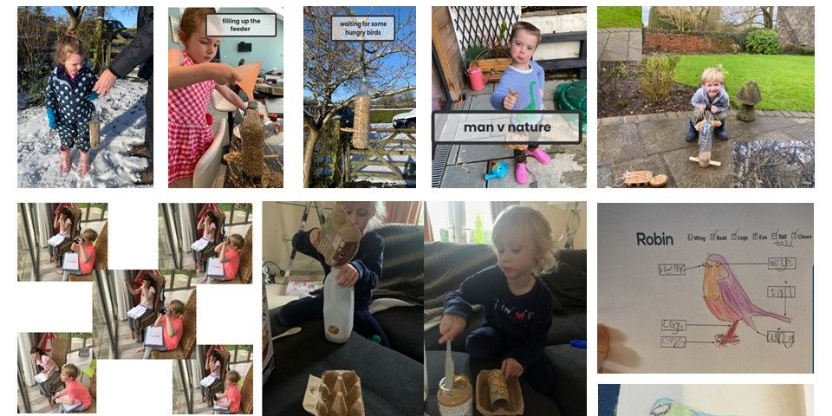 Reception has been exploring the topic of birds, linking into the RSPB's 'Big Garden Birdwatch' which took place last weekend, Friday 29 to Sunday 31 January. The children had a wonderful week of bird-themed live lessons and enjoyed lots of exciting associated activities.
In their 'Understanding the World' lessons, the children investigated how important it is to feed garden birds in the winter, they went on to make a fantastic array of bird feeders for their gardens and then undertook their own 'Birdwatch', recording the results on a checklist. They were all super spotters with the children identifying Blue Tits, Finches, Robins, Sparrows and Blackbirds to name but a few.
In English the children carefully labelled Robins, enjoyed writing about their favourite birds and learned and performed a bird poem with actions en masse in a live lesson which was no mean feat! Having signed up to the RSPB's Birdwatch, the class also looked at a range of bird information cards together, expanding their knowledge further.
Their Art lessons saw some incredible creations with great artwork made from paper plates – including a particularly stunning Parakeet.
Mrs Convey was very impressed by her class and said, "The children embraced all the activities and challenges wholeheartedly. I was really thrilled with their enthusiasm for the wildlife on their doorsteps!"