Dress To Express And Children's Mental Health Week
08 Feb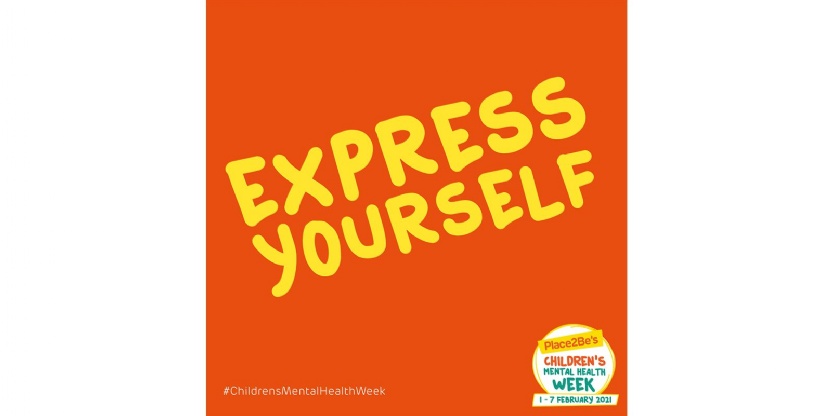 It has been Children's Mental Health Week and at Crackley Hall we have been exploring why looking after your mental health is just as important as looking after your physical health, especially in the current lockdown.
Organised by the charity Place2Be with the theme 'Express Yourself', this year's event has focused on finding ways to share feelings, thoughts and ideas - that may be through art, music or writing or through taking part in drama, sport or dance or even just getting outside. What matters is taking positive action to manage the anxieties and stresses of life and recognising that effective support from an early stage not only helps children and young people cope with challenging circumstances, but can also prevent problems from escalating and becoming more serious in adolescence and adulthood.
There has been lots going on across the school, with activities in lessons, form time, dress to express yourself Friday and much more. The children have really embraced the theme, as have the teachers, and it has been wonderful to see them taking part.
At the beginning of the week Mrs Glen-Roots introduced the initiative in her Candlemas assembly, reminding us that we can bring light and hope to our family and friends. She explained what mental health means and gave a wonderful introduction to the week and challenged the children to take part in the Squiggle Game – a way to use your doodles to express yourself.
Lessons have given plenty of opportunity for children to express themselves with lots of amazing art, super stories and perfect poetry. In form time and PHSE there has been plenty of healthy debate about what makes us happy and how that can help improve your mood and nurture your well-being. With pupils encouraged to identify their passions and all the different things that make them smile and learning that it is not about being the best but rather about doing what you enjoy. They have even learned to encourage each other to find ways to get creative and express yourself.
Dress to Express Friday was a great way to finish Children's Mental Health Week. It was a lot of fun for everyone, with Mrs Burley and Mr Stedeford going the extra mile!
With schools still in lockdown and the continuing uncertainty, children's mental health has never been more important, and learning how to feel good about yourself has been an essential lesson for us all.