Team FrankenSTEM Won Three Awards At The F1 In Schools 2020-21 Regional Finals
18 Oct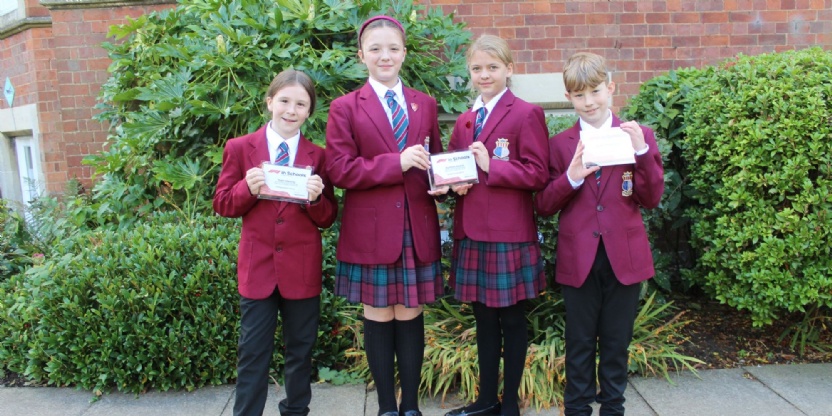 Crackley Hall School's FrankenSTEM team won three awards at last year's F1 In Schools Regional Finals and the school was delighted to recently receive trophies to recognise the children's success.
The awards were for Team Identity, Verbal Presentation and Best Portfolio and the pupils, now in Junior 6, were very happy to pose for photos with their awards.
Team 'FrankenSTEM', comprising of Lily, Alfred, Marley and Elsie had toiled long and hard, to prepare for the competition.
The annual challenge requires the teams to research, design, manufacture, test, promote and race the fastest car possible using standard chassis and engine housing nets with a car body made only from card. It is a technical brief but one proven to really engage potential future engineers.
Mrs Hardwick, who helped guide the Crackley Hall team, was very proud, "Congratulations to Team FrankenSTEM, despite the challenge of COVID these children represented Crackley Hall brilliantly, we are so very proud of them."