The Tale Of 3 Trees
31 Mar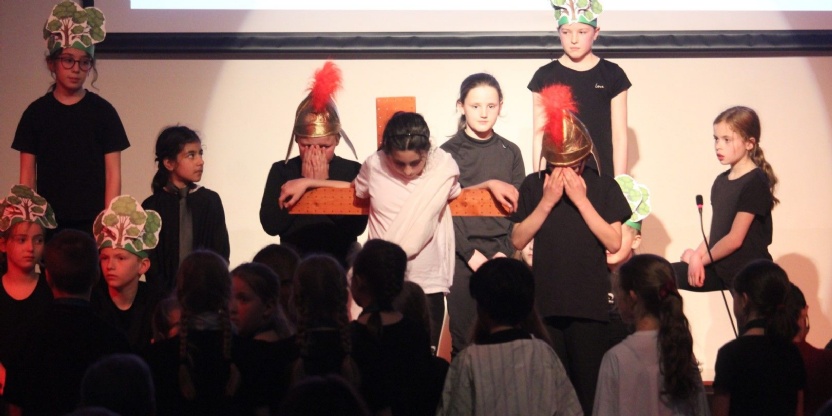 Crackley's Junior 5 pupils took to the stage on Wednesday 30 March to perform a simple but dramatic mini-musical that portrayed the intrigue and mixed emotions of the Easter story.
The Tale of 3 Trees follows three little trees growing up on a mountain top who have big dreams of what they want to become, one by one their hopes are dashed as they are chopped down and turned into seemingly insignificant things. As the story unfolds, though, they find out that God has an amazing plan for them – a plan that goes beyond their wildest dreams. They find themselves at the heart of the story of Jesus.
Junior 5 carried the narrative with great passion, and it was lovely to see them bringing the musical to life. It was a moving production, full of expectation, disappointment and ultimately joy, messages well worth reflecting on as we approach the Easter break.
Concluding the service, Mr Duigan congratulated all on their brilliant performances and thanked the staff for all their hard work putting the show together.