Crackley Hall Pupils Celebrate First Holy Communion Mass
27 May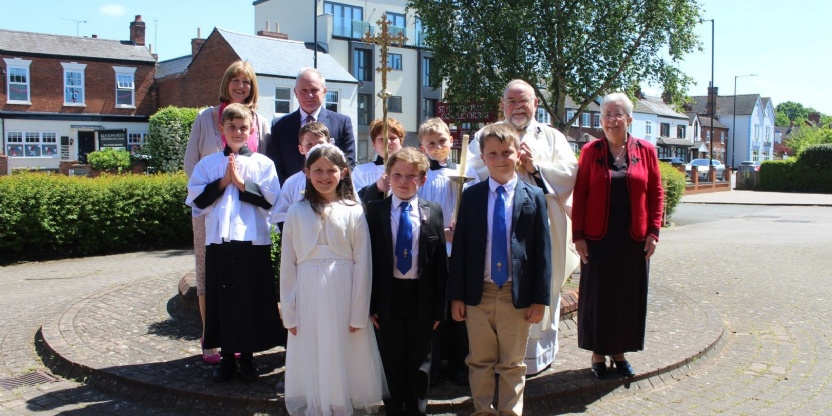 Friday 27 May was an important day for three Crackley Hall pupils as they celebrated their first Holy Communion Mass.
Junior 3s Amelia and Joseph and Junior 4 Ben, gathered together excitedly with friends, family and representatives from the Crackley Hall School community at St Francis of Assisi Church in Kenilworth.
The children have been preparing for this special day for a while, learning about their faith so that they understand what they are committing to. In March they took the Sacrament of First Reconciliation.
In the joyful and celebratory Eucharist, Father Kevin Hooper spoke about the nourishing love of God that would sustain the young communicants throughout their lives. The communicants then received the sacrament with the utmost sincerity and reverence. The children were a credit to their families and the school. Following celebratory prayers, reflections and concluding hymns the recipients were presented with certificates and posed for proud parents and friends in front of the altar.
Special thanks were given to Mrs Jackson-Mayne and Mrs Simmonds for their support of the children and to Mrs Olden and the Chamber Choir for providing the music and singing.
After the Eucharist the children were presented with gifts, balloons and individual First Holy Communion cakes to mark the occasion. It was a very special day for all concerned.