Rosie Wins Christmas Card Competition
25 Nov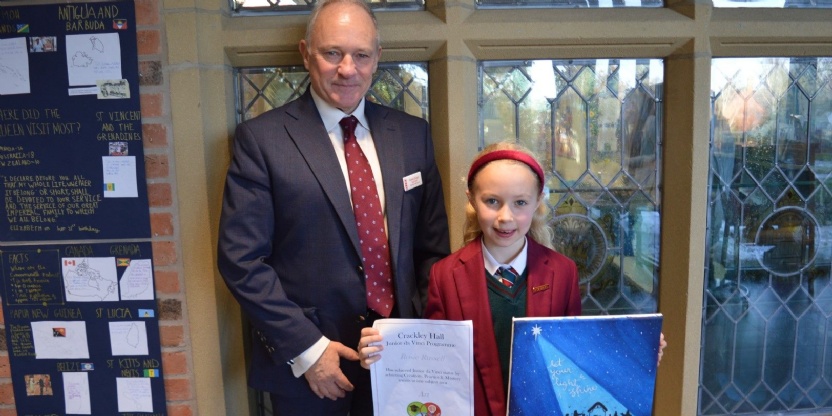 This year's winning Crackley Hall Christmas Card design is by Rosie Russell from J6H. Her simple design captures the spirit of the season featuring a star shining down on the nativity. The design will feature on the front of every card sent out by the Headmaster this advent.
Mr Duigan commented, "Rosie's design was a clear winner, with strength in its simplicity, but the standard overall was high. I was delighted to see so many entries, well done to everybody who took part."
There was an exceptionally strong field of entries this year, so our congratulations also go to the runners up whose designs will feature as cameos on the reverse of the card. Well done Mairen (J6V), Beatrice (J5W), Anthony (J4R), Archie (J3H) and Jessica (J3V).