Lexi Wins Wellbeing Wednesday Logo Competition
07 Feb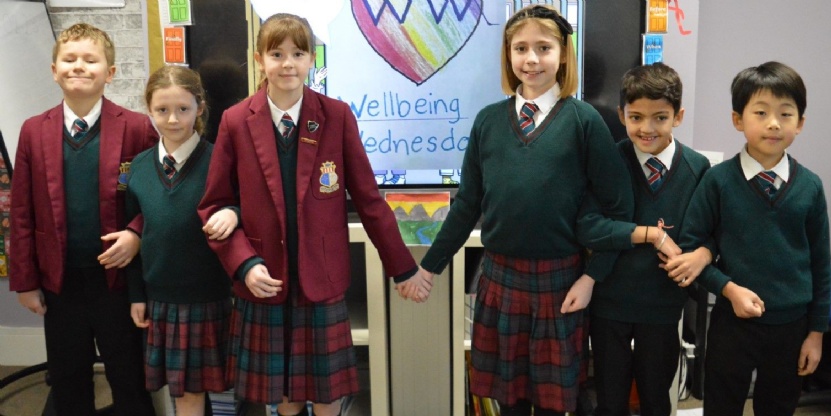 This term we have launched 'Wellbeing Wednesday' as part of our focus in RSHE and PSHE on mental health.
Pupils were invited to take part in a logo competition to design a logo for Wellbeing Wednesday and we are delighted to congratulate Junior 6 pupil, Lexi, whose design has been chosen as the winner.
Her snazzy logo will now be made into a keyring which will be given to everyone to remind us all about the five steps we can all take to improve our mental health – 'Connect with friends', 'Be active', 'Be kind', 'Be grateful' and 'Eat healthily'.