Pupils Enjoys Seven Stars Netball
28 Mar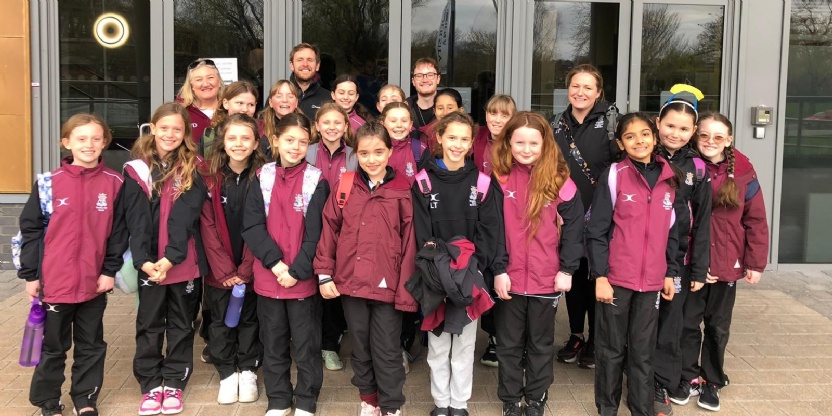 On Sunday 26 March, Mrs Duigan, Mrs Thomas and Mr Stedeford took 18 very excitable Junior 5 girls to Worcester to watch Severn Stars vs Surrey Storm.
On arriving at 3pm at the University of Worcester Arena, the girls were all given mini flags from around the globe, representing the countries of the players. They also had the opportunity of taking part in a 'Name that Flag' competition.
The girls were fortunate to watch the players of both teams warm up, whilst enjoying a little snack and a drink. The game began at 4pm and right from the start the girls were very vocal in their support of Severn Stars. During half-time the girls had the opportunity to each have a go at shooting, with two girls scoring a goal. Well done!
Despite Surrey Storm dominating the game and the final score being 79 - 42 in their favour, the girls continued to wave their flags and shout words of encouragement throughout the game.
The highlight of the day was when the girls got to meet the players after the game, have their photos taken with them, as well as get the players' autographs. The girls were buzzing with excitement as we headed home at 6pm. What an amazing day of watching live sport!
Mrs Duigan would like to thank Mrs Thomas and Mr Stedeford for driving the mini buses. Special thanks must go to each and every girl who agreed to go on this trip; they were a real credit to their parents and the school.