Crackley Presents J2 Go Mad At MAD Museum
19 Oct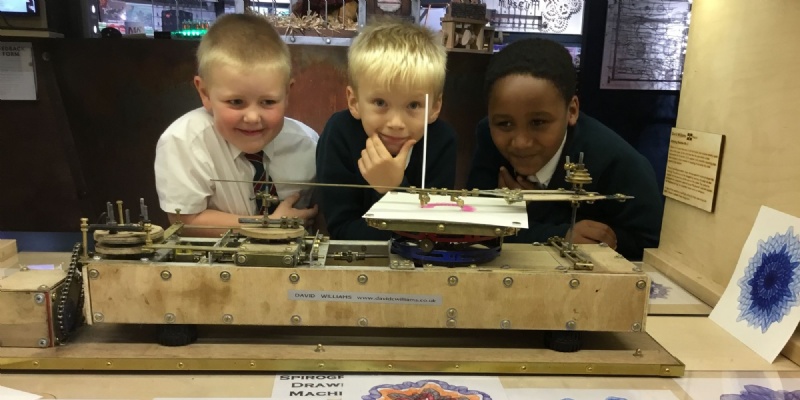 On Wednesday 17 October Junior 2 had a super interactive trip out to visit arguably the best museum in Warwickshire.
Stratford Upon Avon's MAD museum is full of cleverly made, complicated and fully interactive displays that provided plenty of hands on experiences for the children. They eagerly operated sensors, buttons and handles aplenty to see what happened next.
The visit to the museum supported many of Junior 2's curricular topics, but particularly informed their Design & Technology and STEM (science, technology, engineering and maths) studies. Junior 2 teacher, Mrs Hardwick, commented, "It was a unforgettable day, where the museum's interactive elements brought real life and meaning to this fascinating subject."
After the museum the children took a short walk down to the canal where they took to the waters for a pleasant cruise down the river on a barge whilst they ate their lunch. This full day of 'infotainment' was rounded off rather nicely with a chance to let off some steam in the autumnal sunshine in the park.
Many thanks to Mrs Hardwick and Mrs Malcolm for organising such a fascinating and participative trip.