Isabella And Bode Impress At National ISA Art Competition
10 Dec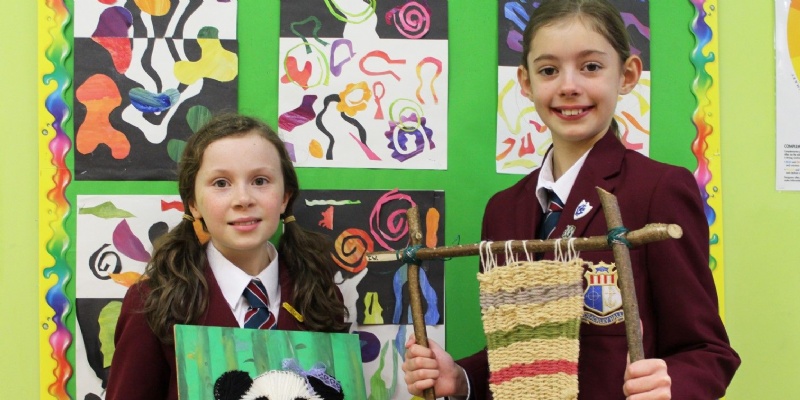 Junior 5 pupil Isabella Ward, and former Little Crackers pupil, Bode Owen, were both recently recognised in the Independent Schools' Association's prestigious National Art Competition.
Isabella's 'Saxon Weaving', which she produced last year in Junior 4, and Bode's 'Masai People and Beads' both received Highly Commended in the Key Stage 2 Textile Art class and EYFS and Key Stage 1 3D Art class respectively.
The National competition followed on from the Regional Midlands competition which took place back in September where Crackley Hall School received the following results:
KS2 Textile Art Individual: 1st Place Isabella Ward - Saxon Weaving
EYFS & KS1 3D Art Individual: 1st Place Bode Owen - Masai People and Beads
KS2 3D Art Individual: 2nd Place India Ferguson - String Panda
EYFS & KS1 Textile Art Individual: Highly Commended Milana Lambeth - Heart Strings
All of the artists are to be congratulated on their success.