The Inn-spectors Come To Town For Key Stage 1's Sensational Nativity
07 Dec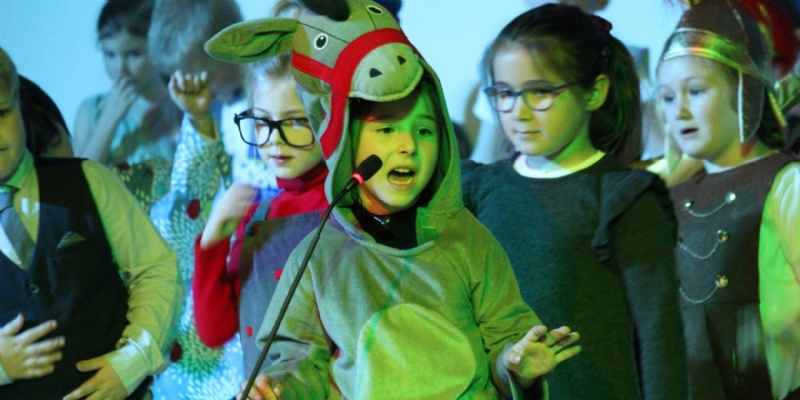 Parents, grandparents and even great-grandparents were treated to a thoroughly entertaining afternoon when Juniors 1 and 2 performed their sensational Christmas nativity. The musical production took place in a jam-packed school hall on Wednesday 5 December and told the special story of the Inn-spectors visit to Bethlehem.
Sent out to make sure all accommodation is in tip-top condition for the all important census, the Inn-spectors are horrified to discover that at one of the inns visitors are staying in a stable, and that worse still, a baby has been born amongst the hay and the animals! They declare that this simply will not do!
However, as Mary and Joseph tell their story, the Inn-spectors realise that this is no ordinary baby and their worries slowly start to fade away. The splendid production featured witty asides from a super Innkeeper's wife, a toe-tapping routine from a musical donkey, memorable moments from the shepherd and his sheep, amazing angelic angels, a sparkling spectacle by the stars, majestic performances from the kings and super song and dance routines from the supporting cast.
Thus the Inn-spectors are convinced and they happily declare the stable fit for a King!
It was a smashing production performed with energy and enthusiasm. Well done to all the children you really deserved the audience's ecstatic applause and many thanks to all the staff involved.