Crackley Hall Teacher Kat Vaughan Selected For England Masters Hockey Squad
08 Apr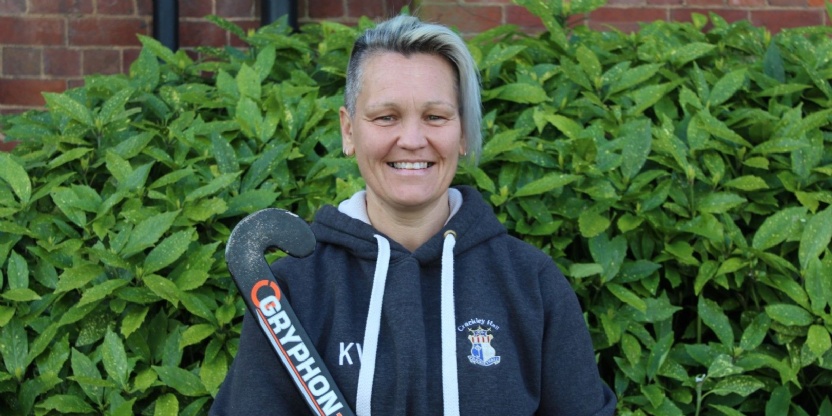 Crackley Hall's PE and Games Teacher, Kat Vaughan, is to claim international honours after being selected for the England Masters World Cup hockey squad.
Kat will represent England at the Home Nations tournament in June and the European Championships, in Rotterdam, in early July.
Kat, who plays in midfield and defence, and captains Blossomfield Hockey Club's Ladies second team, came through a rigorous selection process that involved four full day trials before sealing her place in the squad.
Kat's hockey career started when she was at school and over the years, she has played club, County and Regional hockey. She has worked as a PE and Games teacher at Crackley Hall School since 2010.
Kat said, "It has been my dream for as long as I can remember to play for my country and to finally be able to say that I do makes me really proud. I'm grateful to everyone who has helped me get here and delighted to be able to provide such a positive role model for our pupils."
She continued, "Of course I have now realised that this is where the hard work starts – fitness, strength and conditioning training have to be built into my daily schedule to ensure that I am match fit (tournament fitness is much harder than standard match fitness) and injury free. It is very exciting, if a little daunting!"
Kat has also been taking part in England Hockey's Master National Cup. On Sunday 24 March, against extremely tough opposition, her team Sutton Coldfield secured a 4-1 victory and a place in the Tier 1 Masters Finals that will be held on Saturday 27 April at the Olympic Lee Valley Stadium just before the Great Britain versus USA match.
Mrs Vaughan's selection is a huge achievement and we are absolutely delighted to hear her news.
Mrs Vaughan is not the only member of the Crackley Hall team celebrating national hockey selection news. Old Princethorpian, Richard Hill, who works for Crackley's After School team whilst studying at Coventry University, has also just had his place confirmed in the England University Hockey team. His first match will be against Scotland on Thursday 18 April.
We wish them both every success in their forthcoming games.