Crackley Unlucky In ISA National U11 5-A-Side Football Finals
08 May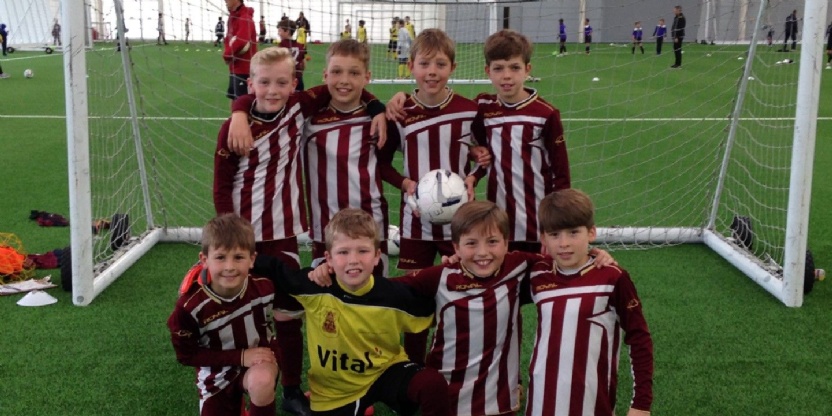 Crackley Hall School took a team of eight boys to the ISA National U11 5-a-side Football Finals at St George's Park (the Football Association's national training centre) in Burton upon Trent on Friday 3 May.
Playing in the finals were teams from 28 schools from across the country. In the morning, the teams played five pool games to qualify for the Cup, Plate or Bowl competitions in the afternoon.
Crackley started confidently playing steadily and controlling their games. In the first, against Claires Court, they went 1-0 up and dominated throughout but lost 2-1 right at the very end. The team then played King Alfred and drew 1-1, after again going 1-0 up and dominating play for much of the game. Against Gatehouse Crackley drew 0-0 and then finally the team had their first win against Parsons Green 3-0. At this point in what was a very tough and close pool one further win would have seen Crackley top the group, but against Highclare the boys were unlucky and lost 1-0 to finish fifth overall in the pool.
Crackley's boys turned their attention to the Bowl competition and the afternoon's games. In another series of close matches they played St James (drew 1-1), Scarisbrick Hall (won 1-0), Old Vicarage (won 1-0) and finally St Michael's (drew 1-1). This qualified the boys for the 3rd/4th place play off, narrowly missing out on the Bowl final on goal difference alone. In the final match of the day, they beat Eaton Square 2-1 to finish 3rd overall in the Bowl competition (out of 10 teams).
Teaching Assistant, Rich Stedeford, commented, "The boys were great and got better with every match. The results were so close that on another day, they may have had a lot more success. They were very unlucky as they weren't outplayed by anyone."
Playing in the team for Crackley Hall were Ollie Camargo-Jones, Bobby Chapman, Zak Gerrad, Connor Horan, Sam James, Fintan McGrory, Seb Owen and Archie Robinson.