PTA - Short For 'Pretty Terrific Afternoon'
15 May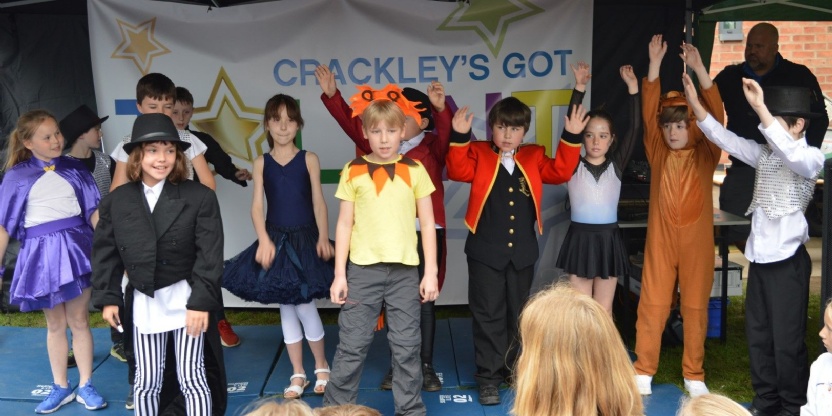 This year the PTA Family Fun Day took place on Saturday 11 May, the weather was great and everyone enjoyed a fabulous, feel good, fun filled family event.
All the essential elements of a British summer fair were spread out across the school grounds. Every class had responsibility for a stall and it was lovely to see the children helping out and to witness all their amazing ideas. They included - nail and face painting, a popcorn stand, the human fruit machine, a coconut shy, chocolate and bottle tombolas, slam dunk basketball, football shootout and a bouncy castle. Some stalls, which first featured last year, made a most popular return. New favourites included gladiator duels, sumo wrestling and the 'Young Drivers' experience tempted all.
For the fifth year running the Fun Day hosted 'Crackley's Got Talent'. All the children that took part were fantastic and had their few moments of fame. Their acts included lots of singing, dancing and comedy. Of course there was also lots of audience participation and support.
Although the final figures are still to come in it looks like the PTA have raised just over £4,000, a really fantastic total. The money will be put to good use buying equipment for the children at school and funding school events.
Crackley always puts on a good event but the Fun Day could not have happened without the great teamwork and efforts of all the people who worked behind the scenes in the build-up and on the day. Our thanks go to all those who donated their time, helped run a stall, provided food and supported in so many other ways.