Crackley Hall Embraces Outdoor Learning
24 May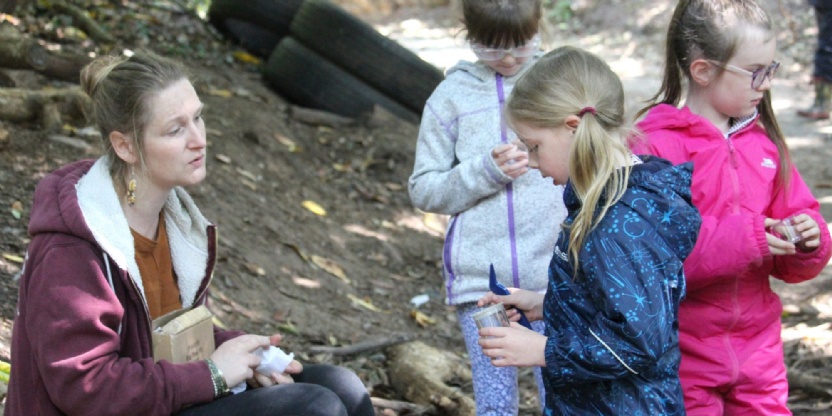 On Thursday 23 May Crackley Hall School joined thousands of schools worldwide in taking lessons outside in celebration of Outdoor Classroom Day.
Forest School practitioner, Verity Clark had organised a range of resources and activities to encourage her fellow teachers to take their classes outdoors. On the day Reception, Junior 1 and Junior 2 together with the Junior 6s in school this week spent time in the school's woods. Other classes made the most of the opportunity to enjoy the sunshine, with for example Art lessons taking place in the grounds.
Outside learning teaches critical life skills such as problem-solving, teamwork and creativity and spending time outdoors supports positive mental health. Whether constructing a simple rope swing, examining invertebrates or taking part in role-playing games it was clear that all of the children enjoyed their time outside.
Mrs Clark explained, "We run regular Forest School sessions here at Crackley but Outdoor Classroom Day has given us the opportunity to celebrate our outdoor learning even more. We have our own wonderful wood on site that we are slowly opening up for the children to use. Children really do thrive in the outdoor environment and get very excited about their learning."