Reception Go To The Zoo
14 Jun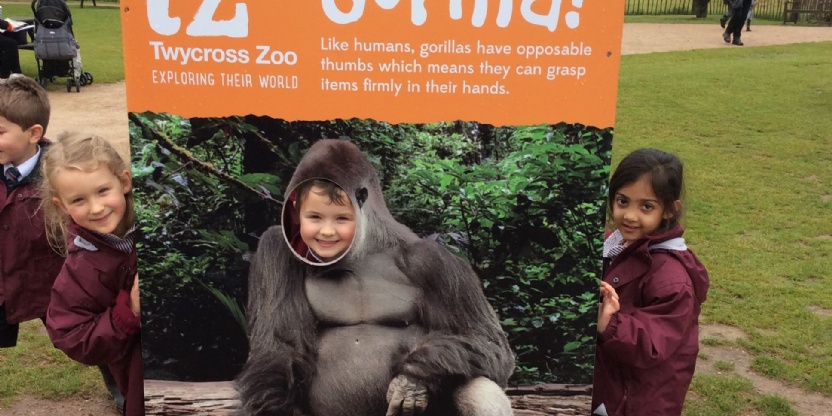 On Wednesday 12 June Crackley's Reception class enjoyed a first class day of animal antics at Twycross Zoo.
This term the children have been discovering all about animals, so what better way to bring their learning to life than by immersing themselves fully in the animal world laid before them at the award-winning centre for conservation.
Accompanied by Mrs Whitehurst and Mrs Verma, along with parent helpers, the children spent the whole day exploring and encountering a host of fascinating creatures. The children saw pets, wild animals, sea creatures, wetland animals, butterflies and tropical birds. They got up close to the animals by walking with the lemurs, standing amongst the lorikeets, creeping through the Explorer Zone and stroking the goats.
On what was a cold and wet day the children's spirits could not be dampened, an enthusiastic Mrs Whitehurst noted, "We had an absolutely amazing time, the children were so excited, but also impeccably behaved. We have come back to school with our minds full of facts and there is an incredible buzz around the classroom."