J2 Go Mad For MAD
18 Oct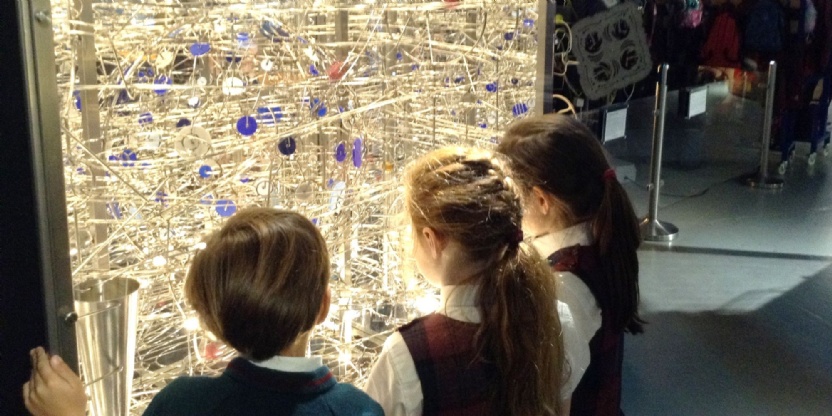 On Thursday 17 October Junior 2 had a super interactive trip out to visit the best museum in Warwickshire.
The MAD museum (Mechanical, Art and Design), in Stratford upon Avon, is the UK's only permanent venue for mechanical art. It is a real Aladdin's cave of treasures which aim to surprise and amuse. The cleverly made, complicated and fully interactive displays provided plenty of hands on experiences for the children. They eagerly operated sensors, buttons and handles aplenty to see what happened next.
The visit to the museum supported many of Junior 2's curricular topics, but particularly informed their Design & Technology and STEM (science, technology, engineering and maths) studies.
Junior 2 teacher, Mrs Hardwick, said, "It was a fabulous day, the children thoroughly enjoyed the interactive elements in the museum and were all able to get involved with a number of different activities and work together to solve problems."
After the museum the children took a short walk down to the canal where they boarded a boat for a pleasant cruise down the river. Their visit to Stratford-upon-Avon finished with a chance to let off some steam in the autumnal sunshine in the park.
Many thanks to all the staff for organising such a fascinating and participative trip.