Reception - Post A Letter
11 May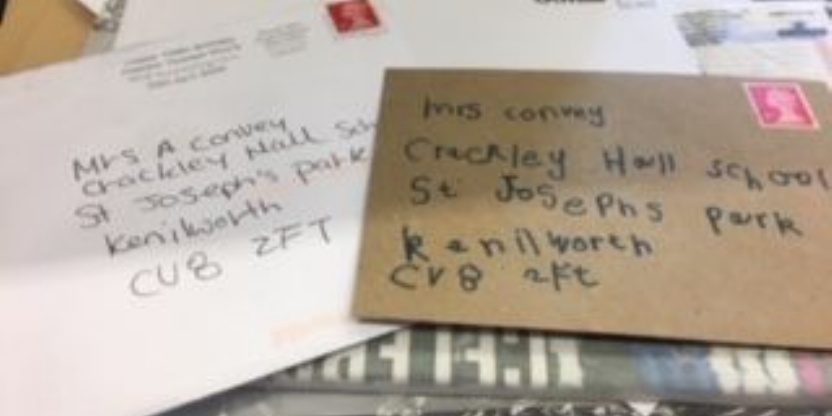 The Reception class enjoyed learning about the journey of a letter.
As part of their English lessons the children watched a clip about the post service and the work that the sorting office and postmen and women do. They also learned how to write a letter and address an envelope. They then chose who to send their own letter to, and posted them!
Crackley Hall also sent them all a personal letter, which they were surprised and delighted to receive.
The children wrote letters to each other, their grandparents, cousins, their own mummy and daddy and it was so sweet to see all the creativity and effort they put in.
It was a hugely popular learning task, and as you can see in the photo we were very delighted to receive some of their letters here.
Well done Reception what an amazing effort from you all!