Isabella Performs With ESO Youth Orchestra
09 Nov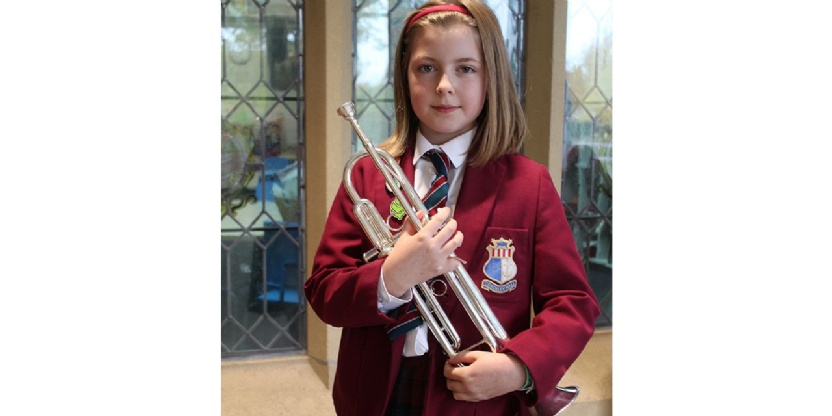 Crackley Hall School, Junior 5 pupil, Isabella performed with the English Symphony Youth Orchestra in a concert at the Three Counties Showground in Malvern on Sunday 31 October.
9-year-old Isabella, who is a talented trumpet player, performed alongside over 100 young people aged 6 to 18 years, at grades 0 to 8, playing two challenging pieces, Holst's Mars and Tchaikovsky's Romeo and Juliet Overture.
To prepare for the performance Isabella had attended a two-day workshop at Bromsgrove School where she worked in the Intermediate group, Grades 4-7, with musicians many much older than herself.
Isabelle explained, "It was an amazing experience and I really enjoyed it. The course helped me to play better as the pieces were difficult and it was hard to sustain the high notes." She continued, "I made friends and if you like playing the courses are really great to do."
A huge well done to Isabella, what a great experience for her!
You can listen to a clip of the ESO Youth Performance here.