Minnie Vinnies Give Kindness At Christmas
08 Dec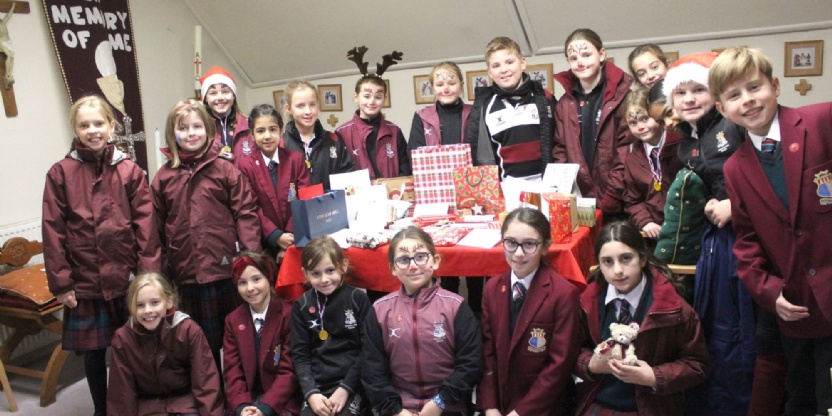 Kind-hearted youngsters at Crackley Hall School have been writing cards and wrapping presents to be given out at Christmas to local housebound and disabled parishioners.
The children, who are in Junior 5 and Junior 6 at Crackley Hall School, are all members of the Minnie Vinnies, the junior arm of the charity St Vincent de Paul Society, an international Christian voluntary organisation with local and regional networks dedicated to tackling poverty and disadvantage through the provision of practical support to anyone in need.
The children, some of whom are pictured here, with Mini Vinnies' Co-ordinator, Mrs Simmonds, and their handiwork. How thoughtful they all are.