U11 Boys Take Silver In The ISA Hockey Plate
03 Feb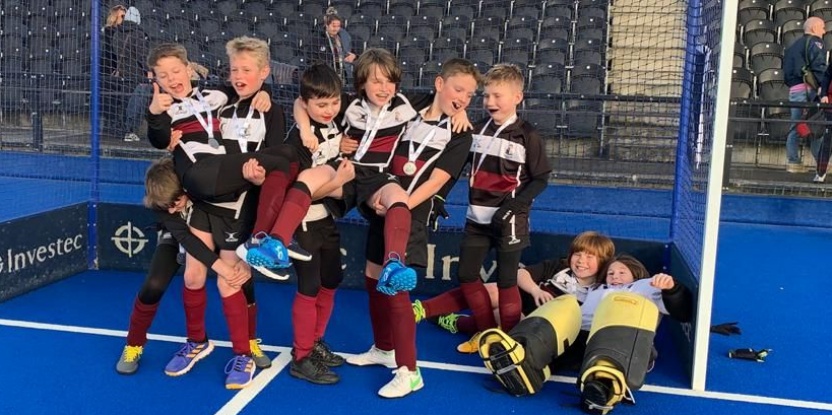 The ISA U11 Boys Hockey Tournament took place at the Lee Valley National Hockey Stadium in the Olympic Park on Tuesday 1 February.
Taking part were 18 teams from across the country all excited to be competing again. Crackley Hall's team of nine boys had an early 6am start and arrived just in time for a brief warm-up before embarking on their first group game. These boys haven't played a hockey match since Junior 3, so were a little nervous! Despite this, they played well, finding their feet quickly.
The boys finished second in their Group and moved onto the Plate semi-final knock-out competition. There they faced Alleyn Court Prep and were clearly the better team winning 1-0, they were unlucky not to score a handful of goals. That took them through to the final where they faced St Anselm's School and were treated to the most fantastic opportunity. The boys were allowed to run out of the tunnel onto the pitch with music playing, just like at real Internationals! What a great experience for them.
The final was a really close fought game, with opportunities for each team. Neither could find the goal and the score was 0-0 after 12 well-fought minutes. They then went on to 5-minutes Golden Goal. Again, the boys fought hard, and the score remained 0-0. That left penalty shuffles (which is essentially where the attacker taking the penalty has 8 seconds to run from the halfway line to the D and take the keeper on 1-on-1 to score a goal). Three very brave and nervous boys stepped up (Sidney, George and Olly). Again the teams were so evenly matched. With the scores 1-1, then 2-2, then Crackley's next effort was saved. Marley then saved St Anselm's first attempt but couldn't get back to his feet quickly enough to stop the rebound. Some devastated boys stood there, supporting each other for a few minutes but they quickly regathered and stood proudly to collect their silver medals.
A really huge well done to them all, we are incredibly proud of this team.
Playing in the squad were: Olly, George M ©, Sid, George K, Dillon, Marley, Harry, George W and Jack.