Third Place For Crackley's U11 Netball Squad At ISA Tournament
03 Feb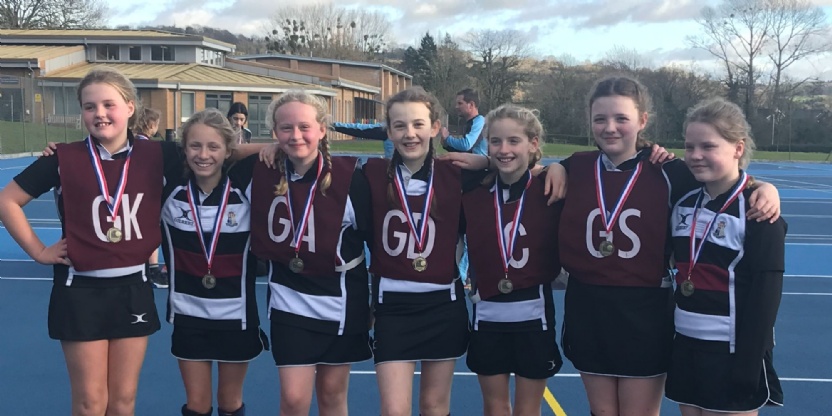 On Tuesday 1 February, Mrs Roberts and Mr Kefalas took the Under 11A Netball squad to the ISA Netball Tournament at St Edward's Prep School, Cheltenham. It was a big event with 24 teams from across the Midlands region taking part.
This was the girls first competitive experience playing High 5 Netball, (10 minute matches with no Wing Attack or Wing Defence and the Goal Shooter and Goal Keeper allowed on two thirds of the court). The girls took all the new rules in their stride and their positivity and keenness to do their best was admirable.
Playing in Group B, the team were unbeaten in their first six matches, and only conceded one goal, winning 2-0, 4-0, 5-0, 4-0, 3-0 and 3-1 respectively. They finished top of their Group and qualified for the playoffs. They then played the winner of Group A, Mylnhurst Prep, in a tight game narrowly losing 5-3. Mylnhurst Prep went on to win the Tournament while Crackley Hall faced Malvern St James, and our resilient girls played brilliantly to win 3-1. This meant that Crackley Hall finished third overall out of 24 teams.
Playing for Crackley Hall were Lily, Olivia, Issey, Jasmine, Merryn, Elle and Isabella. All the girls represented their school well and played amazingly as a team. We are so proud of them all and wish them well when they compete in the Nationals in March.