Crackley Hall Remembers Her Majesty Queen Elizabeth II
22 Sep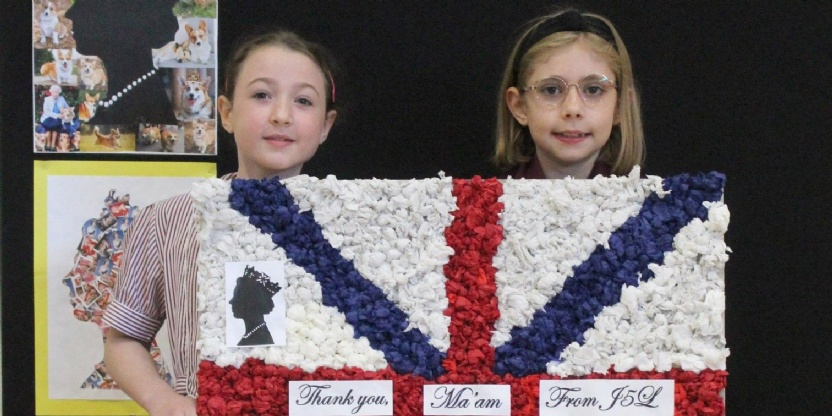 Following the sad news of the death of Her Majesty Queen Elizabeth II, it has been a week of mourning for us all. The news has affected both staff and pupils across the whole school community and we wanted to provide time and space for the children to reflect and respond to the events and to share their thoughts and feelings.
Across the school and nursery, children and staff have come together to complete activities to reflect on Her Majesty's life and legacy and to give thanks for her devoted service to our nation. Some classes worked on creative art tasks, while others expressed their thoughts and feelings through the written word. Their work has included stunning silhouettes beautifully decorated with jewels, a Paddington cleverly made from stamps, silhouettes of the Queen produced using stamps and royal images, hand coloured crowns filled with prayers and personal thoughts, beautiful poignant poetry, a thank you Union Flag carefully created with tissue paper and even a delightful corgi montage.
This morning in assembly, Mr Duigan talked to the children about the Queen and her last journey back to London. He spoke simply but with emotion about how the nation was paying their respects to our late Queen. He shared the work the different classes had completed this week, so that the whole school could reflect on the tributes to Her Majesty. Please do look at the gallery to see their incredible work.
We have all been impressed with how the children have responded this week.