Crackley Hall's Students Skip For Mary's Meals
16 Feb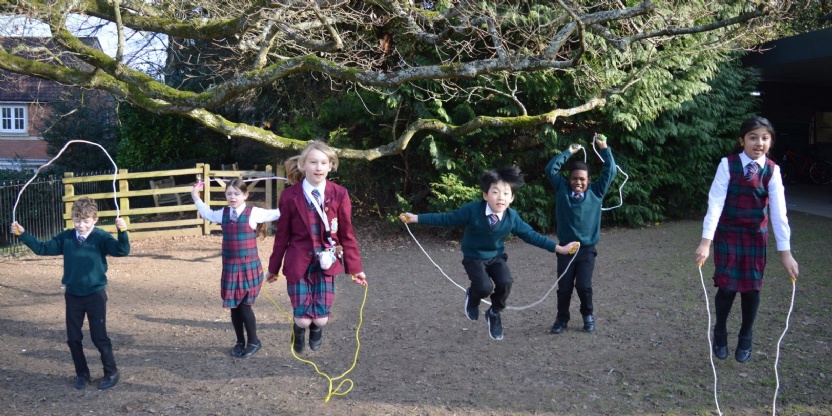 On Monday 13 and Tuesday 14 February, Crackley Hall's pupils took it in turn to hop, skip or jump in a charity skipathon, an annual fund-raising event organised by Crackley's Minnie Vinnies.
Mini Vinnies' Co-ordinator, Mrs Dolores Simmonds explains, "This year the children have been skipping to support Mary's Meals, a charity that provides daily meals in a place of learning, addressing both the immediate needs of hungry children whilst encouraging them to go to school where they can gain an education that can help them out of poverty."
The children at Crackley Hall pledged to raise as much money as possible for the charity and have been collecting sponsors over the last few weeks. In the skipathon they took it in turns, to skip, hop or jump for one minute each. Supervised by Mrs Simmonds, wave after wave of eager skippers bounced and jumped across the hall or outside on the grass.
Well done to all the skippers who took part and a big thank you to those who have generously donated to the skipathon. Pledges are still coming in and we'll keep you updated as to the final amount raised.
Following the recent earthquake disaster in Turkey and Syria, the money raised from the Skipathon will be shared between Mary's Meals projects and the earthquake disaster appeal.