Crackley Hall has been described as the 'next best place to home' by its pupils. Central to the school is its strong Christian ethos, high standards of care and a compelling feeling of community, as both staff and parents work together for the good of all the children.
A co-educational 4 to 11 independent Catholic day school with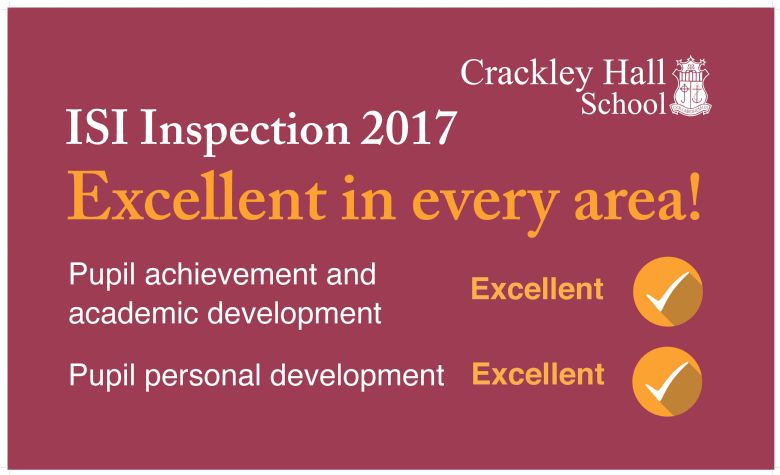 some 240 pupils, we have our own on-site day nursery, Little Crackers, which takes children from two years old. The school succeeds at making learning fun with a wide and varied curriculum designed to help all pupils get the very best of starts on their individual educational journey.
In this warm, dynamic and engaging environment, we see children's self esteem and confidence grow as they discover at an early age where their talents lie.
COVID-19 Update - July 2020
The Foundation's schools are now closed for the summer holidays. All the schools will re-open on Tuesday 1 September in line with Government guidelines at the time. Full details will be shared with parents via email closer to the start of the Michaelmas Term.
Thank you for your support this academic year, despite its challenges, together we have delivered a comprehensive programme of online learning and educational support and our pupils have had many achievements and successes.
Lots of key information can be found on the school website here or in our parent newsletter here. The school office and our Admissions Team will be available over the school holiday as usual to handle any queries you may have. To contact the school office email post@crackleyhall.co.uk or call 01926 514444. For Admissions email admissions@crackleyhall.co.uk or call 01926 514410.
We wish all pupils, parents, staff and the wider Princethorpe Foundation community the very best for the summer holidays, please look after yourself and your families.
Crackley Hall School