Crackley U12 Girls And U10 Boys Are Cross Country Champions
11 Feb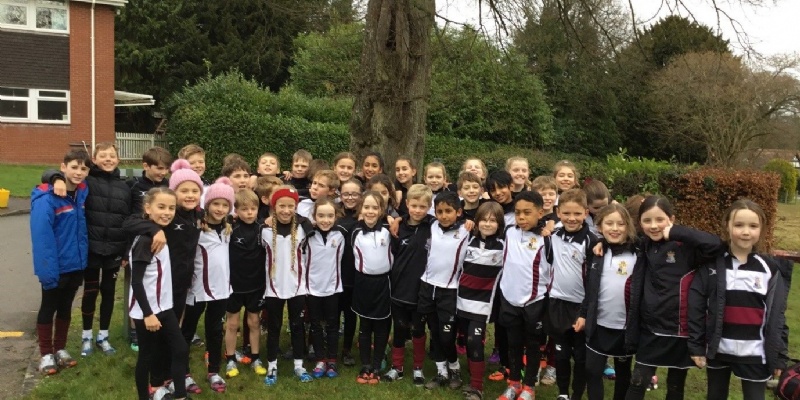 Last week our Girls and Boys Under 10 and Under 12 Cross Country teams ventured north to Bedstone College, Shropshire to tackle the arduous ISA Midlands Cross Country course.
Team Crackley were eager and enthusiastic and tackled the course's tricky twists, challenging hills and freezing water with courage and determination. Slippery conditions led to quite a lot of trips and falls, but between them Crackley's 40 runners delivered a super set of results.
Six runners have qualified for the ISA Nationals, huge congratulations to Elle, Sidney, Maxwell, George, Hannah and Amisha.
In the team events the first four across the line count, so with such a lot of top placings Crackley also secured first place in both the U12 Girls and U10 Boys events.
U12 Girls: Hannah, Amisha, Caitlin and Isla
U10 Boys: Sidney, Maxwell, George and Olly
A special mention must go to Elle, Sid, George and Olly, who are all only in Year 3 and competed in the U10 age-group and beat them! Also, to Hannah, who has qualified for National Finals for the third year in a row.
The children then enjoyed cheering on the Princethorpe runners (many of whom were former Crackley Hall pupils!)
Commenting on the event, PE Teacher, Kat Vaughan, said, "As always, the children were exceptionally well behaved, a real credit to the school, and a pleasure to take to the competition. They were nervous but excited and ran courageously despite the conditions. Congratulations to them all on an excellent set of results."