Visit the School
There are a number of opportunities to visit the school during the course of the year. We encourage prospective parents and pupils to visit us both formally and informally to get a true flavour of the school.
We hold various Open Events throughout the year,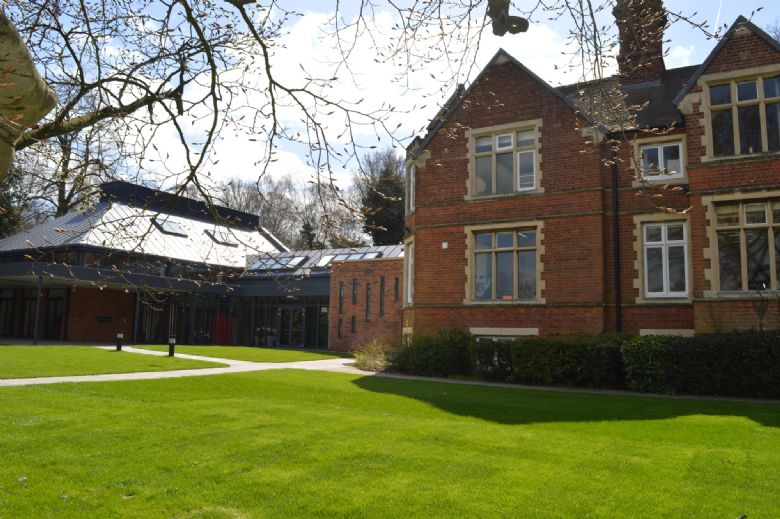 including a specific Nursery and Reception Open Evening, which prospective parents and pupils are most welcome to attend. Our Open Events are a great opportunity for parents and children to visit the school and nursery, either during the school day, evenings or weekends. Visitors will have the chance to see our facilities, meet pupils and staff and enjoy light refreshments. All are welcome to our events and there is no need to book. A meeting with Mr Duigan, the Headmaster, is also a key part of the admissions process.
Crackley Hall School Admissions Visits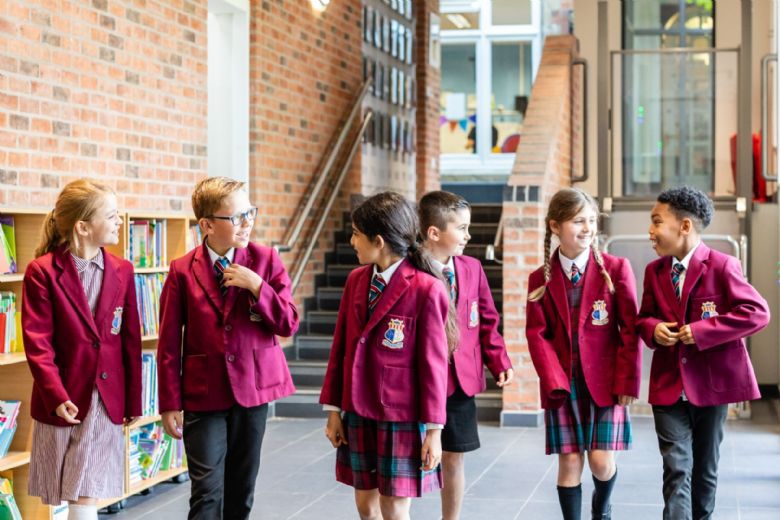 In line with current Government guidelines, the school will be organising individual admissions visits for parents and children, during and after the school day.
This is an opportunity to look around the school and to meet the school's Headmaster, Rob Duigan.
For more information and to book an appointment please contact our Admissions Secretary, Mrs Jenny Vaughan on 01926 514410 or by email admissions@crackleyhall.co.uk.
Virtual Open Evening
Don't worry if you missed Crackley Hall School's and Little Crackers Nursery's first ever Virtual Open Evening and Live Q&A. Just contact our friendly Admissions Secretary, Jenny Vaughan, who will be happy to send you links to recordings of the event.
The Open Event included a welcome by the Headmaster, a tour of the school and interviews with our Junior 6 pupils. Whilst the Q&A explored the education the school provides, how Crackley Hall supports its pupils to achieve great things and the school's admissions process.
For more information on admissions and the links to the videos please email admissions@crackleyhall.co.uk or call 01926 514410 and speak to our Admissions Secretary, Jenny Vaughan.
'At the recent Open Morning I was very impressed with all aspects of the school. All the staff and pupils seem to have a common goal to work together and have a genuine affection for one another which is lovely to see. I think our son would be very happy at Crackley Hall.'
taster days
We ask all prospective pupils for Crackley Hall to join us for a Taster Day which they will spend with their current year group participating in lessons and activities.
A Taster Day can be arranged with Mrs Jenny Vaughan, our Admissions Secretary, or another of the office staff at Crackley Hall. We are flexible about when we can offer Taster Days and will look to find a mutually convenient date. Where possible, we will choose a day when the timetable includes a child's favourite subjects so that they get the most out of the day and we can see them at their best.
If parents have not already met with Mr Duigan, the Headmaster, we will ask them to do this prior to arranging a Taster Day. This is an important step in our admissions process as it gives us an opportunity to find out more about individual children so that we can pass on information to the form tutor should they go on to join us for a Taster Day.
Taster Days typically run from 9.00am to 3.00pm for applicants for Years 1 to 6. For those children who will be entering Reception the following academic year, we arrange Taster sessions of two hours in our nursery so that we can see them with their peer group.
Children in Years 1 and above will be asked to take a paper in maths and another in English, although we take care that this is done in a low-key manner so that they do not feel that they are sitting an exam.
In offering a place, we take the child's performance on these papers into consideration, however we look at the results together with feedback from the class teacher regarding the child's behaviour, involvement in class and willingness to learn.
Occasionally we may ask a child to join us for a second Taster Day in order to gain additional feedback from the class teacher if we felt that the first day did not give us sufficient information.
Children participating in a Taster Day should wear their current school uniform and may bring either a packed lunch or choose a hot lunch from the menu on arrival. In the current Reception class and above children should also bring a water bottle and a snack for break time.
We ask that you let us have a completed registration form and accompanying £50.00 registration fee ahead of a planned Taster Day. Please include any medical information of which we should be aware and any information regarding specific learning needs.
Mr Duigan, the Headmaster, will provide feedback as soon as possible following a Taster Day. We may wait to receive references from the child's current school or nursery setting before deciding on the offer of a place
If you can't make an admissions open event then do come on a day to suit you, we welcome visitors on most days, or if you have a baby, toddler or pre-schooler, why not come along to our Little Crackers Stay 'n' Play toddler group session on a Wednesday morning from 10.00am to 11.30am. Enjoy the facilities inside and out, including refreshments for just £2.00 per family.