Pastoral Care
Crackley Hall is an environment where pastoral care and academic progress are given equal weighting in importance. We pride ourselves on knowing the whole child and because staff know their pupils, and many of their families so well, children are fully supported in times of need and on a day to day basis.
"Children feel safe, secure, valued and happy within the warm environment of the school community"
Our 'open door policy' allows any concerns to be aired and dealt with quickly and effectively. This means that staff are available to parents before and after school all week. At the core of our ethos is the Catholic faith, a faith that teaches love, honesty, forgiveness and friendship. All of these values pour into the day to day life of our school. Whilst the Catholic roots are at the heart of our school we also learn about world religions in RE lessons and through collective worship.
Our children are actively encouraged to be open and staff ensure that their voices are heard. We have a weekly session of 'circle time' (however children can also request a circle time if they feel they need to talk to their class at any time). This involves children airing any concerns they may have or it can be a time when we celebrate
kindness and achievement. Any concerns are voiced in a 'no name' culture so that children do not feel embarrassed and this often results in a huge amount of honesty being portrayed.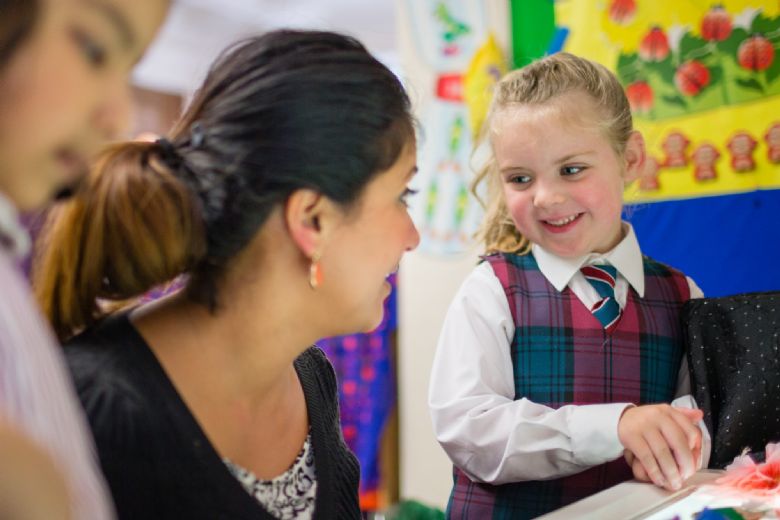 We also run a Student Council that meets regularly. Children from Junior 1 to Junior 6 discuss the minutes of the last meeting with their classes and then feedback at the meetings on any new ideas their peers may have. This has led to a variety of initiatives being put into place and taught all the staff that the children really do see school from a different viewpoint and that their voice must be heard. The children elect their student councillors in class each year.
Every Friday morning our school community comes together for 'Celebration Assembly'. This is a time when we celebrate achievement, effort and success right across the curriculum and often includes rewards for behaviour, kindness and out of school achievements, once again ensuring that the efforts of the whole child
are valued and respected. It has often been said that each child gets their moment to sparkle in this special assembly. Come along to one and see!
My girls joined in September and are thriving, the change in them is amazing...truly is home from home
"Our children are actively encouraged to be open and staff ensure that their voices are heard."