Junior 4 Experience Incredible India
14 Jun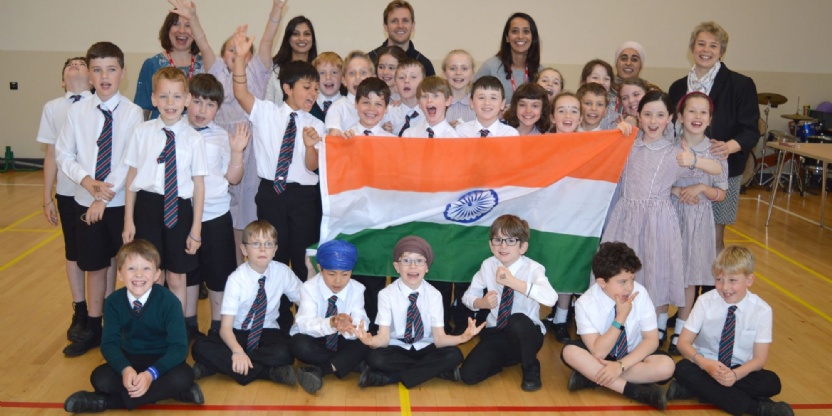 Incredible India was the topic for Junior 4's Geography lesson, and the children had a fascinating morning exploring the amazing country in an 'India Experience' workshop hosted by parents.
Mrs Mehta (mum to Jia and Aryan), Mrs Dhillon (mum to Kiran), Mrs Kaur (mum to Ajunee), Mrs Jaswal (mum to Rhomun and Summar) and Dr Hothi organised an amazing hands-on tour of the culture, food and history of this exciting country.
Beginning with some eye popping facts, Mrs Dhillon guided pupils around the geography of a land home to 1.3 billion people. She informed them of its 22 languages, its 29 states, its national emblem, the Bengal Tiger, its weather and famous buildings. Our junior explorers had plenty of interesting questions for our 'expert' mums, who were delighted to share their knowledge and love of the country.
Crackley's school hall was set out to surprise and delight, with tables laden with music, books, clothes and food and keen to explore Junior 4 especially enjoyed the food on offer as the bowls of exotic spices: cumin, coriander and fennel conjured up the familiar smells of Indian cuisine.
Mrs Kaur, who is a regular visitor to India, brought some instruments from the sub-continent for all to try, much to the pleasure of the children. Then a new addition to Crackley's annual India experience was the chance for children to have a traditional henna design painted onto their hands.
Head of Geography, Mrs Lammas, with her usual infectious passion for her subject, said, "Immersion makes for memorable learning; the children have had a wonderful morning. A huge thank you to Mrs Gill, Mrs Dhillon, Mrs Mehta, Mrs Kaur and Dr Hothi for giving so generously of their time and knowledge, it is very much appreciated!"