Pupils Take Centre Stage At Leamington Festival
18 Jun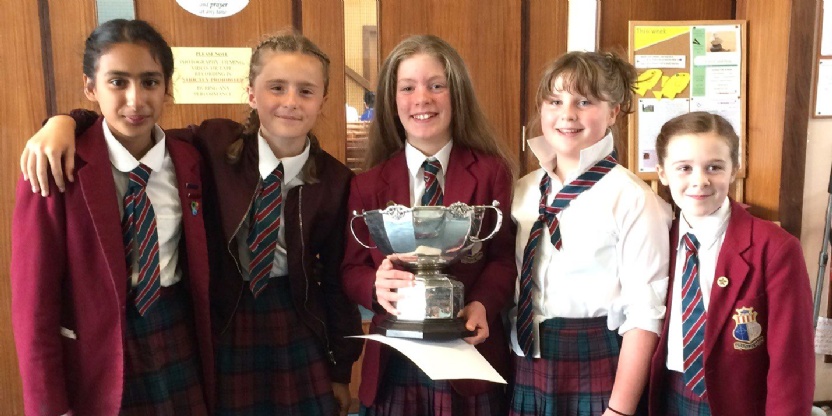 On Saturday 8 and Saturday 15 June Crackley Hall took part in the Leamington Spa Competitive Festival of Speech and Drama.
The event took place at Dale Street Methodist Church and the children performed in front of unfamiliar audiences with commendable confidence and skill. Standards were high and there were a large number of entries from a number of different schools. On both days, Crackley Hall had children competing across many different classes.
Drama teacher, Nicola Wildey, commented, "Crackley had a very successful two days. The competition is to such a very high standard, but this year the children have absolutely smashed it. They all did brilliantly not just the winners but also all those who gave up their Saturday and gave their very best."
Crackley's highlights included:
Humorous Verse
Lily-Bryson and Elsie Roots 3rd in Under 8s
Sebastian Lloyd-Evans 1st in the Under 10s
Martha Summers 2nd in Under 10s
Francesca Kelly 1st in Under 13s
Verse and Prose
Marley Hardwick 1st in Under 8s
Cadie Hardwick 1st in Under 10s
Hannah Wildey 2nd in Under 13s
Prose Speaking
Isabella came 2nd in Under 11s
Francesca came 2nd in Under 13s
Verse Speaking
Aaron came 2nd in Under 9s
Sebastian came 2nd in Under 11s
Neve and Kiki came joint 3rd in Under 11s
Our Crackley Hall Players, the Acting Ensemble, Hannah Wildey, Amisha Modi, Cadie Hardwick, Jorja Parris and Martha Summers, also came first with their final performance of 'Daisy Pulls It Off' in the Group Acting Scene. The girls were presented with a very grand trophy.
Mrs Wildey continued, ""These results mean that this year we have received 5 x 1st prizes, 6 x 2nds and 3 x 3rds, what an amazing performance. Well done Crackley Hall!"