KS1 Deliver Accomplished Performances At Crackley Hall's Performing Arts Afternoon
05 Feb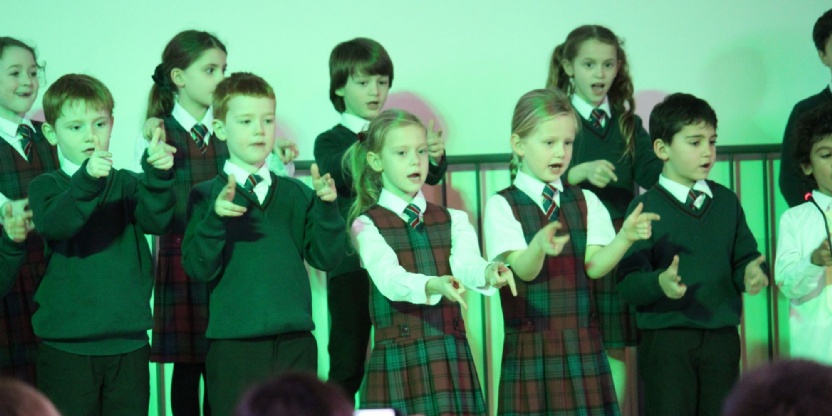 Crackley Hall's KS1 Performing Arts Afternoon took place on Wednesday 5 February.
The concert featured music, poetry and song and parents, family and friends gathered excitedly in the hall at the end of the school day to enjoy the celebration of the talent of our youngest pupils.
Junior 6s, Henry Fox and Jorja Parris compered and began by warmly welcoming everyone. The Junior 2 Violin Ensemble opened proceedings with a lovely rendition of Party Piece, they were followed on stage by Mrs Stoke's group who sang Perfect Nanny delightfully. Elsie Ascroft performed a super drum solo of Another One Bites The Dust which was followed by Thomas Reddish's careful rendition of On The Beach.
Next Junior 1 came on stage and delivered an enthusiastic performance of Dinner Ladies and stayed to play a lively Reel on their Recorders. Then Beatrice Parizzi cleverly fingered the catchy Nick Nack Paddy Wack on the piano before Blythe Camilleri-Willis spoke slowly and clearly as he carefully enunciated his poem Lion.
Mrs Goode's singing group delivered a fabulous performance of Truly Scrumptious accompanied by the very talented Jorja Parris. Then Phoebe Ward was word perfect as she recited with her poem New Day.
The concert finished with Junior 2's rendition of the Rhythm Of Life before the Junior 2 recorders brought the afternoon to a close with a lively performance of Dublin Dan.
Our enormous thanks and congratulations go to all our accomplished performers who took to the stage in front of their proud parents, and of course to their teachers who have worked so hard to help them achieve so much.