U10 Netball ISA Tournament
09 Mar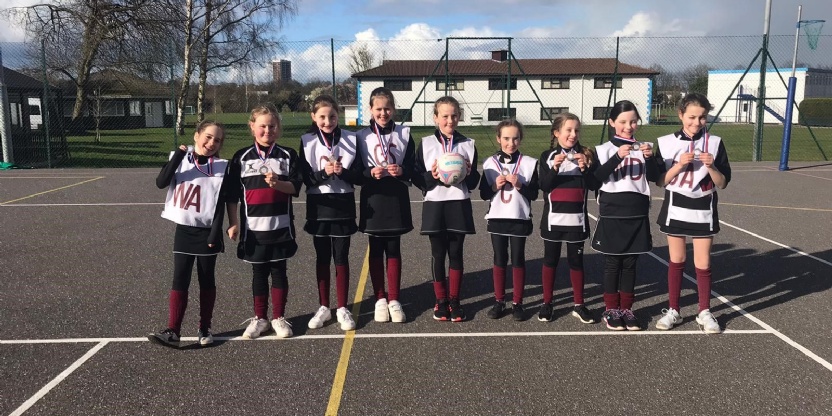 On Monday 2 March, Francesca, Anabel, Rosa, Scarlett, Niamh, Alyx, Isabel, Jasmine, Maria, Mrs Roberts and Mrs Duigan headed to Stafford Grammar School for the Under 10s ISA Netball Tournament.
The sun shone (making Mrs Roberts and Mrs Duigan very happy). We warmed up with enthusiasm, and were hopeful to win some matches.
We were so pleased to win our first match 2-1. Then we won the second 4-0. Our luck continued, as we won the third, convincingly, 5-0, and then also the fourth!
We were hoping to win our last match, so that we could go through to the semi-finals!
Amazingly, we also won this this 6-0. We were all elated! We then faced Crescent School in the semi-final, and we were all extremely nervous. We fought hard again, and we won 4-1! This put us into the final against Twycross school. Two of their players were so tall, that we wondered what they ate for school dinners!
We fought hard, but they played well, and they beat us. They were worthy winners, and we were so excited to come second overall
The Under 10s Netball Coach, Mrs Roberts sais, "The secret to the girl's success was: great team work, attentive listening, acting upon advice and super determination! It was a memorable day, and all of the girls represented their school magnificently. Mrs Duigan and I are very proud of them all!"
Good luck to the girls going to the ISA Under 9s Tournament next week.