Easter Story Retold By Junior 3 And Junior 4
20 Mar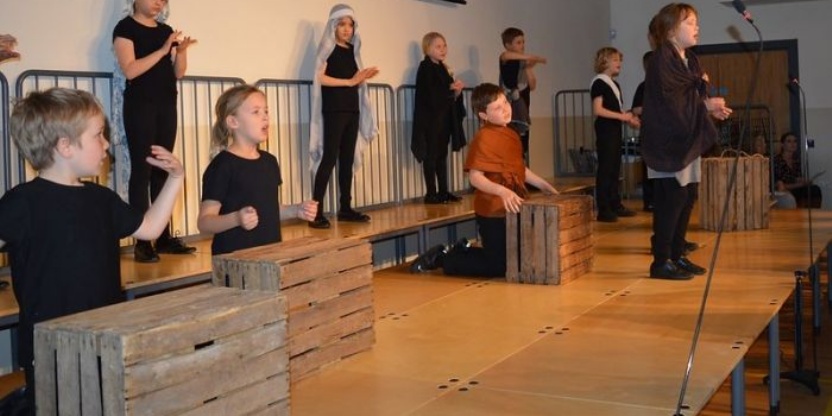 On Tuesday 17 March, Junior 3 and Junior 4 performed a simple but dramatic musical that portrayed the intrigue and mixed emotions of the Easter story.
In front of their friends, they told of Jesus' arrival in Jerusalem, Judas' betrayal, the Last Supper, his arrest, crucifixion and of how he rose again.
The children carried the narrative of the story with great passion and it was lovely to hear the energetic singing of the chorus. It was a brilliant, moving performance; Junior 3 and Junior 4 portrayed the important story so well.
Well done to all the children and a huge thank you to all the staff involved in putting the performance together.