Mrs Goode's Singing Super Stars
14 May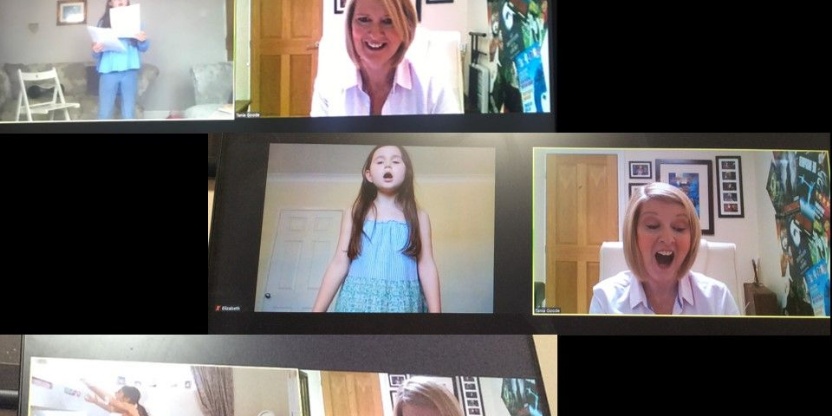 Throughout the COVID-19 lockdown, Tania Goode, Crackley Hall's peripatetic singing teacher, has continued to teach her pupils through the videotelephony medium of Zoom.
26 pupils have taken part in virtual lessons, continuing to work on preparing their exam pieces and the children and their parents have had a lot of fun along the way.
Mrs Goode explains, "The children have been working hard for over four weeks now and are delivering really accomplished performances. They have been so inventive, I have set homework to create props such as the camera you can see in Aaron's performance. They have learned to adapt to the space they are using and to use their surrounding furniture as part of their performance. The end result is absolutely fantastic work from children who have embraced every challenge I have given them.
Parents have been so supportive too, playing the music for their children and ensuring they have enough space for the lesson. Technology has at times been challenging but we have always overcome, and I can honestly say I am blown away by their enthusiasm and commitment."
Well done to everyone.
You can watch a clip of some of the children performing here.