Somewhere Only You Know
02 Jun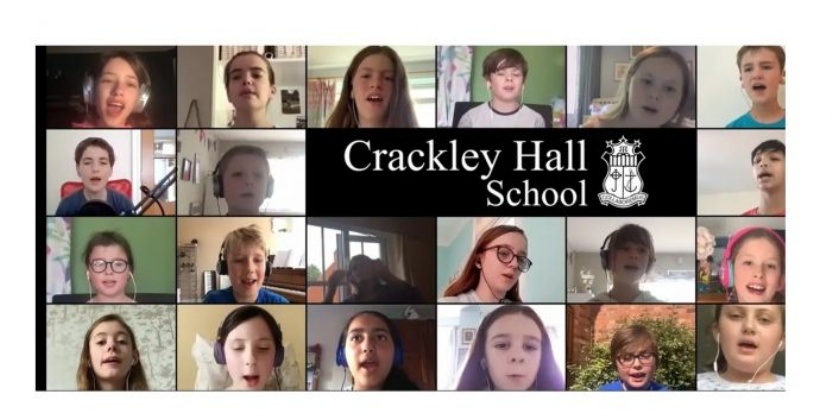 Crackley Hall is delighted to present a very special treat. We hope you all enjoy this virtual performance by the school's Chamber Choir singing the popular and poignant song Somewhere Only We Know.
The Chamber Choir is made up of pupils from Junior 5 and Junior 6 and they have all worked together on this virtual extra-curricular project. The children were each provided with a backing track to sing along to and submitted their performance to be edited into the recording.
Director of Music, Susan Olden, explains, "Normally, when the children sing, they have a piano accompaniment and I conduct. So, for a number, this was a totally new experience. They all had to listen and rehearse with extra care, to be in time with the backing track. I was delighted with the performance as for many it was a jump into the unknown and it was fantastic to see them all together sharing their love of singing and music. This song has significance to them all, as it was one of the last songs we sang together when we were at school and the words are particularly special."
It has all come together marvellously and we know that the performance will serve as a wonderful reminder of the great times the Chamber Choir have had singing together. A huge well done to everyone involved.
You can watch the performance here: