Junior 2 Take A Virtual Visit To The Zoo
16 Sep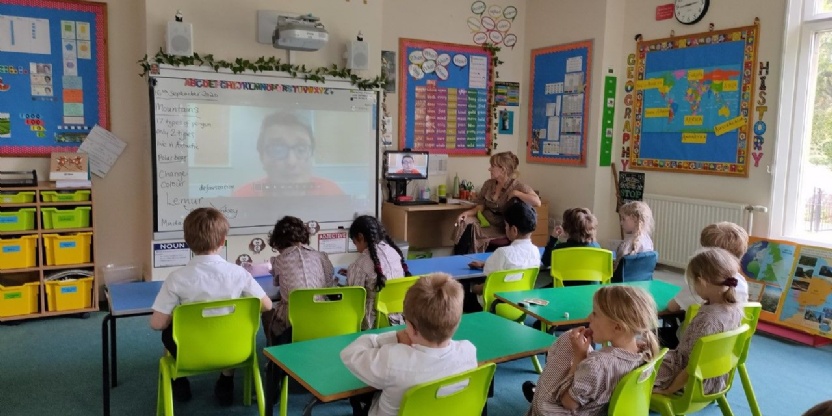 On Wednesday 16 September Junior 2 took part in an informative virtual session with the Education Team at Twycross Zoo.
The class have been studying habitats so to develop their knowledge and understanding, they took a quick trip around the world. They investigated the mountains, the grasslands, the oceans, the deserts, the rainforests and even the arctic. They considered the climate in each habitat and the adaptions that the animals who live there have made to survive successfully.
They had plenty of questions and found out many fascinating facts. Did you know that Orcas talk a different language in different parts of the ocean, or that unlike in a cartoon, a tortoise or turtle can't jump out of its shell?
They finished their lesson finding out about the importance of recycling and the impact that can have on the rainforest.
Huge thanks to Twycross Zoo for facilitating such a fantastic virtual session for the children. They enjoyed it immensely. Well done Junior 2!