Students Skip To Support Sister Mary Aloysius College of Mercy
25 Sep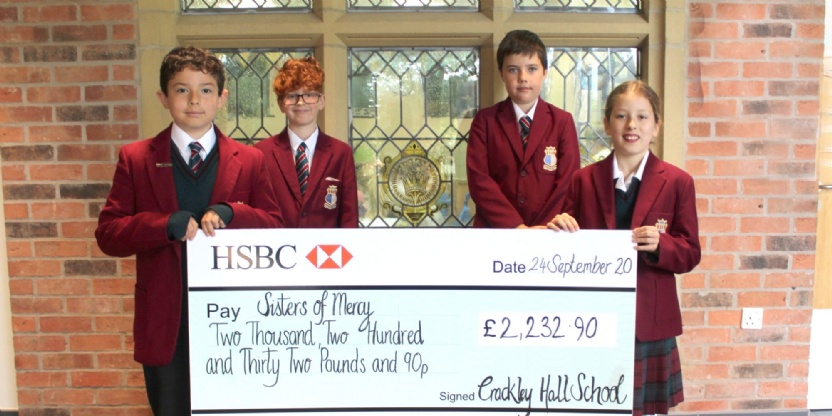 Crackley Hall pupils have raised a whopping £2,2320.90 for the Sister Mary Aloysius College Of Mercy in Nigeria.
Back in February Crackley Hall's pupils took it in turn to hop, skip or jump in a charity skipathon, organised by Crackley's Mini Vinnies, the junior arm of the St Vincent de Paul organisation, a charity who work to make a difference to underprivileged people's lives.
Mini Vinnies' Co-ordinator, Mrs Dolores Simmonds explains, "Children at the school enthusiastically took part in the skipathon to support the Sister Mary Aloysius College of Mercy in Nigeria. It is a school funded completely by donations and named in thanks after a Sister of Mercy. The Minnie Vinnies chose to support the charity because our school has links with the Sisters of Mercy, as Sister Philomena, who is in charge of the Sisters Of Mercy order, was once Headmistress here."
Pupils at Crackley Hall took turns, one form at a time, to skip, hop or jump. Supervised by Mrs Simmonds and their teachers they skipped, jumped and bounced their way forwards and backwards across the school hall. Their energy was infectious and together they collected an amazing £2,232.90.
The money raised will be used by the Sister Mary Aloysius College of Mercy in Nigeria to help fund teachers enabling more children in Nigeria to benefit from an education.
Mrs Simmonds continued, "Well done to all the skippers who took part and a big thank you to those who generously donated to the skipathon. Sister Philomena will be delighted to receive the cheque."