Reception's Stones Symbolise Their Unique Contribution To Crackley Hall
25 Sep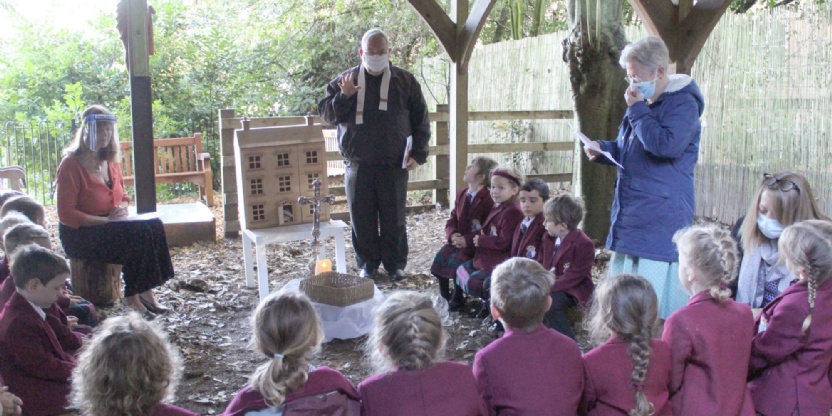 On Thursday 24 September we welcomed Father Kevin into school. All the children in the Reception class had been invited to decorate a small stone and first thing on Thursday morning they gathered to take part in a Blessing of the Stones service.
The service included music and prayer and took place outside in Crackley Hall School's St Joseph's Prayer Garden where Father Kevin, ably assisted by Mrs Jackson-Mayne, shared with the children how each stone symbolises their unique contribution to Crackley Hall School.
Intended as a place for prayer and reflection, this special location within Crackley Hall's confines continues to offer a peaceful place for students and staff throughout the year.
Under the cross is a box that contains stones laid by the children of the school, each stone is individual, it represents a member of the Crackley Hall community and provides a lasting legacy of the children's time at Crackley Hall School.
It was lovely that Mrs Simmonds and Mr Duigan were also able to join the service.