Thomas Wins Crackley Hall's Christmas Card Competition
01 Dec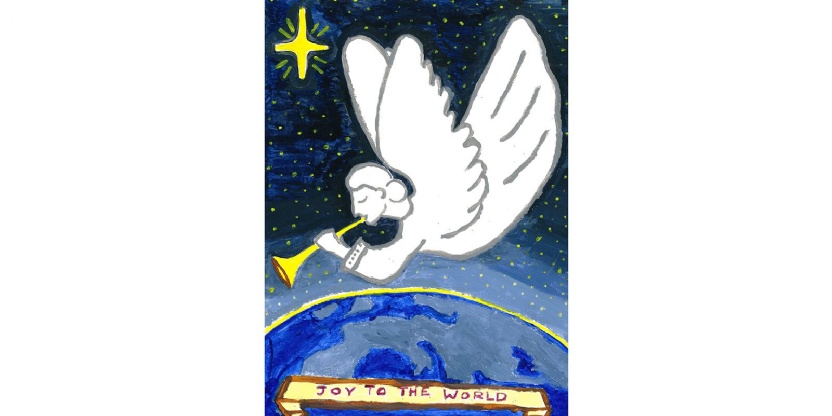 This year's winning Crackley Hall Christmas card design is by Junior 6 pupil, Thomas Zanyi. His striking image of a trumpeting angel soaring above the earth is both simple and effective.
Headmaster, Rob Duigan, was delighted to announce the competition results last week commending all of the children who took part. He commented, "It's great to see so many pupils getting involved and producing such great work for the Christmas card competition. There was an exceptionally strong field of entries this year, plenty of original ideas delivered with lots of attention to detail. Thomas's use of strong colour really helped his design stand out and made it the perfect choice for the school's Christmas card this year."
Congratulations also go to the runners up whose designs feature as cameos on the reverse of the card: Noah Cowlishaw and Sloane Camilleri-Willis.
A huge well done to everyone who took part!