Junior 2 Enjoy A Special Toothy Treat
26 Nov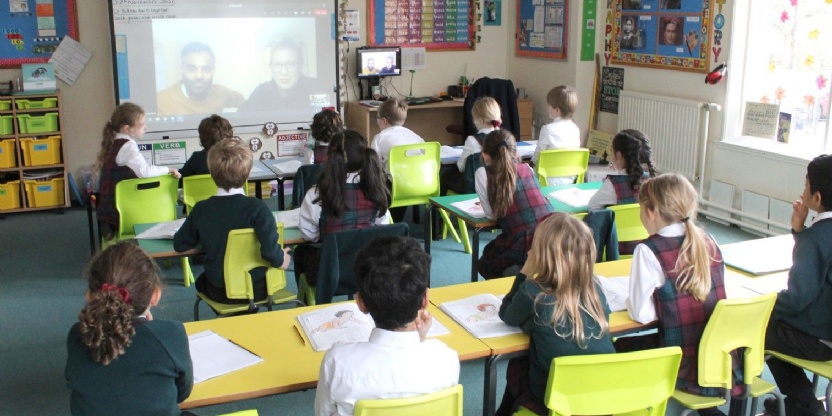 Junior 2 are exploring the Living World in Science and have been investigating the topic of teeth. In their lesson on Wednesday 25 November, they were joined through Teams by a local dentist and dental nurse, Mr and Mrs Kharbanda, for a special fang-focused fact-finding session.
The children had previously explored models of the mouth and teeth and they all understood the importance of visiting a dentist. Using questions and answers, Mr and Mrs Kharbanda explained why we all have teeth and how best to look after them. Junior 2 now know you need to eat healthily, avoid sugary drinks and snacks, brush your teeth for two minutes twice a day and go to see your dentist regularly.
The session finished with the tooth-brushing song and the children all practised saying it together. It was a great way to remember a really important message.
After saying thank you to their visitors, Mrs Holmes had one more final toothy treat for the children – a disclosing tablet! Everyone got to try one and to see just how well they brush their teeth!