Junior 2 Get Green Fingered
26 Apr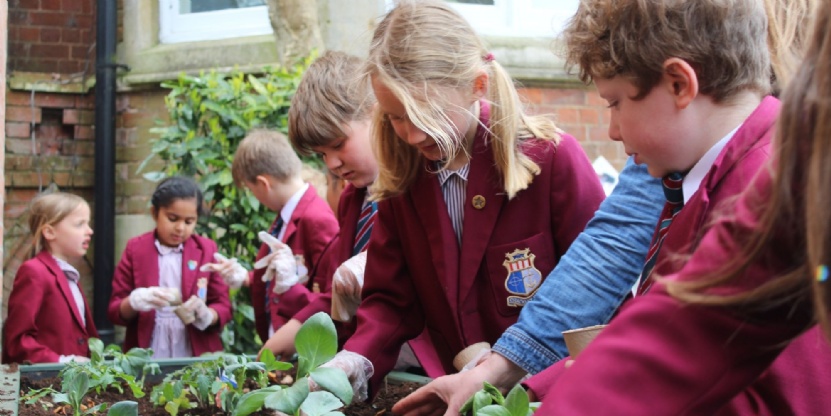 Junior 2 have been studying plants in Science, getting to grips with plant life cycles and the importance of soil, observing seeds and learning about germination and plant nutrition.
Now Spring is here they were all excited and delighted to get outside and get their green fingers growing their very own vegetables.
Mr Robertson from the Foundation's Grounds Team had built the children three big planters and Junior 2's first job was to fill them with soil! It was messy work, but it had to be done and everyone got hands on and stuck in. Once the soil was prepared it was time to get planting. Mr Robertson had brought along a selection of vegetable and flower seeds and plants to share with the children and patiently explained how to plant them. There were runner beans, radishes, carrots, onion sets, peas, tomatoes, lettuce and sunflowers seeds. Some went in pots, some straight into the planter, some were scattered along a line of sand. The children handled them all carefully, firming them in and labelling them with markers. Finally, the seeds and plants were watered in.
Junior 2 really enjoyed getting green-fingered and well quite muddy too. They took great pleasure in their planting, and their enthusiasm was great to see. They are organising a watering rota and will observe and record how their seeds grow. Before the end of the school year they might even be able to start harvesting.
It was a super afternoon for them all out in the spring sunshine with plenty of lovely learning on science and environmental topics too!