Crackley Celebrates NSPCC Number Day
07 May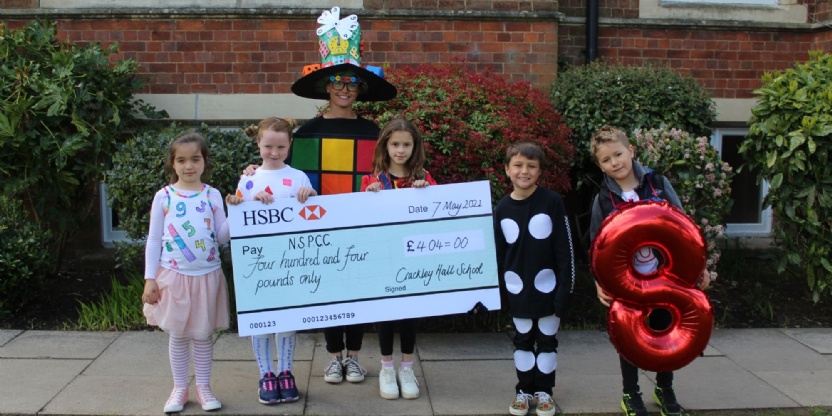 Crackley Hall joined schools across the country today, Friday 7 May, for a mega maths fundraising day for the NSPCC.
It was a fantastic end to a whole week of mathematical fun after pupils in Junior 1 through to Junior 6 also took part in the Mathletics World Maths Day challenge earlier in the week.
Maths lead, Mrs Van Zyl, and her Junior 3 class gave 100% out on the playground in their Maths lesson and across the school the children took part in a host of mathematical activities. Pupils made a donation to come to school in number themed costumes and together raised an amazing £404 that will be donated to support the work of the NSPCC.