Joseph And The Amazing Technicolour Dreamcoat
25 Jun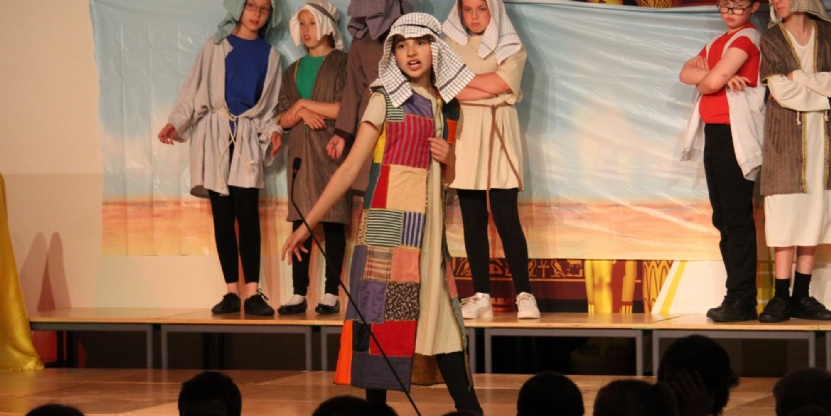 Crackley Hall School took to the stage this week for a full-scale musical production of Joseph And The Amazing Technicolour Dreamcoat.
Performed by pupils in Junior 6 ably supported by a chorus of pupils from Junior 5 the children rose brilliantly to the occasion as the cast surpassed themselves to ensure the show could go on. The energy and clear enjoyment of all involved was a joy to see.
Joseph And The Amazing Technicolor Dreamcoat is one of the world's most beloved family musicals, a multi award winning show that has been performed across the world. Told entirely through song with the help of the Narrator, the show follows the story of Jacob's favourite son Joseph and his eleven brothers. After being sold into slavery by the brothers, he ingratiates himself with Egyptian noble Potiphar, but ends up in jail. While imprisoned, Joseph discovers his ability to interpret dreams, and soon finds himself in front of the mighty but troubled showman, the Pharaoh (or in our case Elvis!). As Joseph strives to resolve Egypt's famine, he becomes Pharaoh's right-hand man and eventually reunites with his family.
Pupils across the school have enjoyed watching the streamed production this week and the show has been recorded so that parents will be able to purchase a copy. Information on how to purchase will be shared shortly.
Of course, no show like this could happen without the help of many people. Our thanks go to all of the staff involved in whatever way, all the parents for providing costumes and props and most of all to the children for working so hard at their numbers.
Crackley as always you were amazing congratulations to you all!