Crackley's Climate Heroes Awarded Blue Peter Badges
09 Sep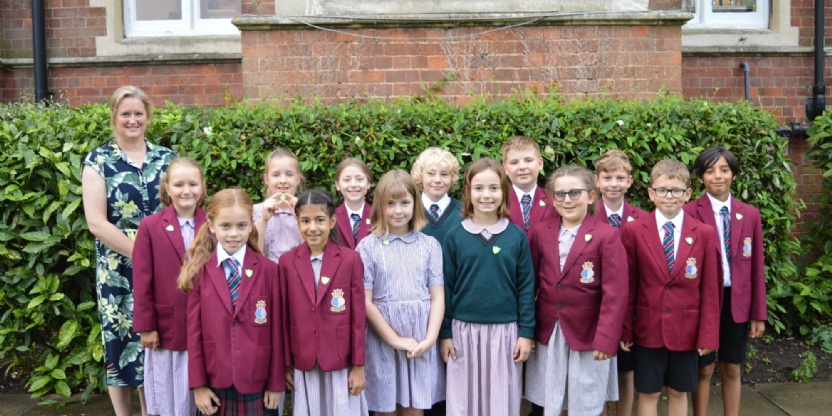 Last term, Mrs Burley's English group studied persuasive writing using the BBC's Blue Peter Climate Heroes initiative to help them develop their English skills.
The children began by writing Climate Hero pledges on the three themes of Power, Plastic and Plants and then put together a short video to inspire their fellow pupils to follow suit.
Mrs Burley was delighted with their work commenting, "My class really embraced this unit of writing and were passionate about keeping to their pledges. It was wonderful to see them using their target causal connectives, adverbials and varied sentences openers in their work."
The Blue Peter team were also impressed with the children's climate pledges, as just before the Trinity term ended Crackley Hall received a very special delivery of Blue Peter Green Badges and Certificates. It was super recognition for all their hard work.
You can read the children's pledge below:
Power - switch off all lights when I leave classrooms or the room I am in at home. I will swap half an hour of screen time to play outdoors.
Plastic - swap disposable plastic bottles for reusable bottles and switch from plastic food wrap to a lunchbox or reusable sandwich wrap.
Plants - plant pollinator friendly plants and look after them- planting marigolds, chives, or sunflower seeds can encourage bees and butterflies to thrive. Try to choose a few vegetarian options at school.
It was a fantastic and inspiring project, a huge well done to them all!