Daiya, Diya And Josh Tell Junior 3 About Diwali
08 Nov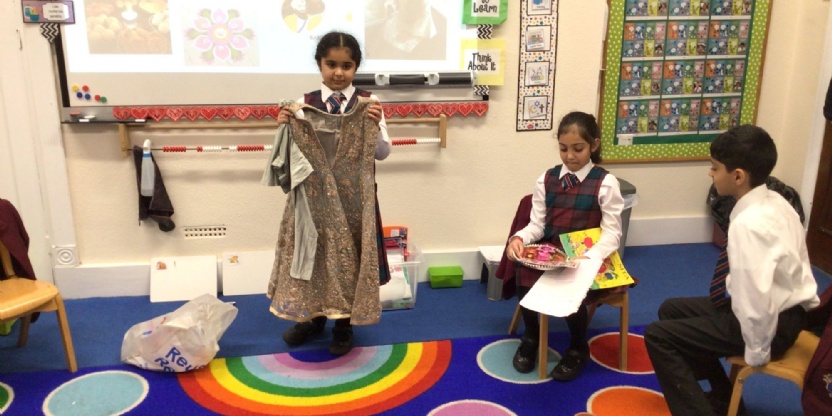 J3V had a wonderful treat last Wednesday afternoon as Daiya, Diya and Josh, all Junior 3 pupils, led the RE lesson for Mrs Jackson-Mayne.
All three pupils wanted to share their excitement about the Hindu and Sikh festival of Diwali, the five-day festival of light celebrated by millions across the world.

Diya and Josh received 'learning' and 'enthusiasm' Crackley Compass Stars for their fantastic props and detailed explanations of the Hindu story of Rama and Sita. The class lit candles and each pupil was given a bindi by Diya.
Daiya was awarded a full Da Vinci for her short video, which you can watch here, in which she presented a PowerPoint to the class retelling the Sikh story of Guru Hargobind and the 52 princes.
"It was a super learning experience for us all" said Mrs Jackson-Mayne, "I was delighted with the way all three pupils shared their beliefs and stories and explained how they would be celebrating Diwali, this year."
This year Diwali began on Thursday 4 November, and we wish Happy Diwali to everyone who is celebrating.