Junior 2 Explore The Super Stronghold Warwick Castle
03 Dec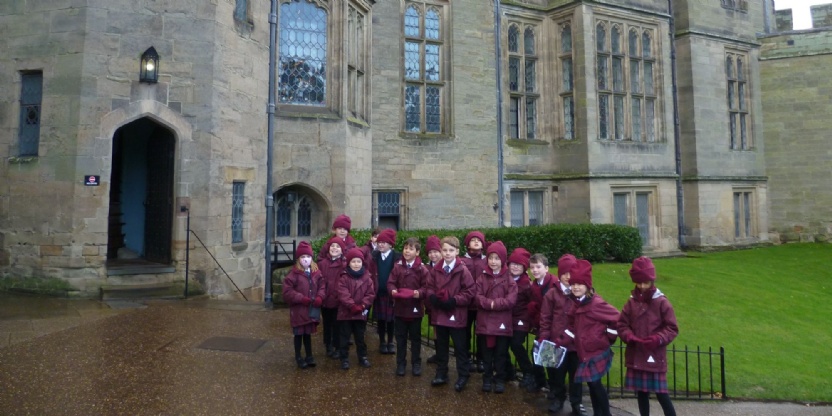 Junior 2 left no stone unturned when they explored the medieval fortress Warwick Castle.
They enjoyed a trip to see the super stronghold last Friday 26 November to complete this term's history topic, British castles.
Their trip was packed full of educational opportunities alongside an equal measure of fun. The children were so excited to see the castle dressed for Christmas and there was definitely a sprinkling of magic in the air. Christmas trees twinkled around every corner and the arches were adorned with beautiful greenery.
The children walked under the portcullis entrance before visiting the Great Hall where they saw a knight in armour with his horse, along with a jaw dropping display of swords and spears. In the Time Tower, Junior 2 learnt all about the history of the castle through spellbinding story clips which walked them through the ages. Then as well as visiting the opulent state rooms, they also explored the Kingsman exhibition which showed what life was like for the medieval peasants.
The exciting day finished with a trip into the maze and the teachers were delighted that everyone found their way safely back to the start, ensuring the whole of Junior 2 could return to school!