Father Christmas Pops In To Surprise Children At The Christmas Fair
07 Dec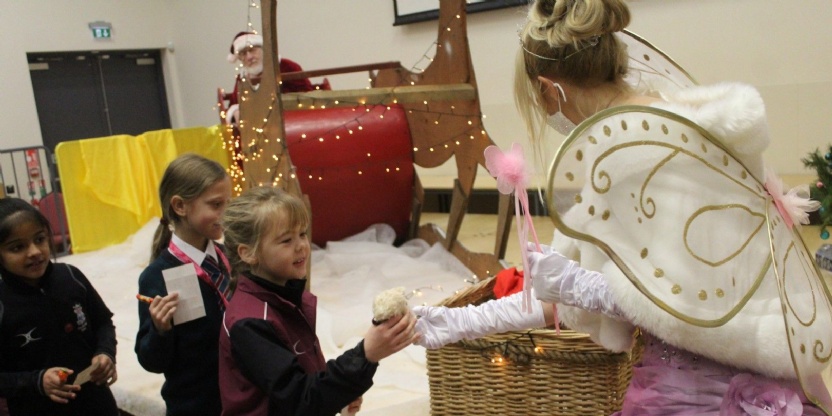 The magic of Christmas arrived early at Crackley this year, when Father Christmas popped in to see everyone at the PTA's Children's Christmas Fair.
The excitement in school had been building for weeks, with advent activities, nativity rehearsals and the odd visit from a cheeky elf or two!
So, it was a lovely surprise for the children to be called down in turn in their class to discover the marvellous PTA elves and fairies had laid on a super treat. The school hall had been transformed into a winter wonderland filled full of activities and games and behind a screen was the big man himself.
Father Christmas had taken time off from all his festive preparations to come and meet the children. In turn, he spoke to each class asking and answering questions, discussing essentials such as who had been good and who was and wasn't on his list. Then every child was encouraged to share their Christmas wishes and to hang them on the magic sparkling tree before the elves sent the youngsters off to the fair clutching a small gift of a teddy bear.
Then oh what fun they had, playing the tombola, making reindeer food and Christmas baubles, trying their luck at hook-a-duck, enjoying candy floss and so much more. What a magical morning for them all.
A huge thank you to the PTA for organising such a special treat and to parents for helping fund such a magical day.